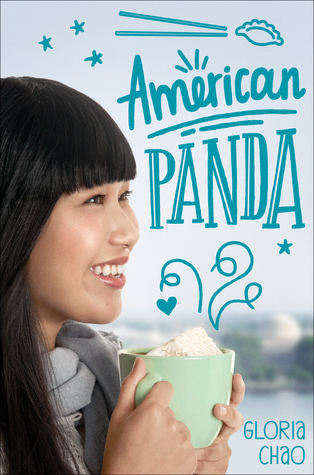 American Panda
by Gloria Chao

Published by
Simon Pulse
on February 6th 2018

Genres: Contemporary, Romance, Young Adult

Goodreads
---
An incisive, laugh-out-loud contemporary debut about a Taiwanese-American teen whose parents want her to be a doctor and marry a Taiwanese Ivy Leaguer despite her squeamishness with germs and crush on a Japanese classmate.
At seventeen, Mei should be in high school, but skipping fourth grade was part of her parents' master plan. Now a freshman at MIT, she is on track to fulfill the rest of this predetermined future: become a doctor, marry a preapproved Taiwanese Ivy Leaguer, produce a litter of babies.
With everything her parents have sacrificed to make her cushy life a reality, Mei can't bring herself to tell them the truth--that she (1) hates germs, (2) falls asleep in biology lectures, and (3) has a crush on her classmate Darren Takahashi, who is decidedly not Taiwanese.
But when Mei reconnects with her brother, Xing, who is estranged from the family for dating the wrong woman, Mei starts to wonder if all the secrets are truly worth it. Can she find a way to be herself, whoever that is, before her web of lies unravels?
I received a copy of this book for review from the publisher, but this does not influence my thoughts on this review or this book.
There's definitely not enough YA books out there about teens struggling to make sense of college life and I'm so happy that American Panda is one of those rare books.
Having skipped a year of high school, seventeen year-old Mei is about to start her first year at Stanford. She's always loved dance and wants to one-day own her own dance studio, but her Tawainese parents insist that she should become a doctor. Mei tries to fight the pressure she feels from her parents, juggle her crush on Darren Takahashi and navigate her parent's strained relationship with her brother in this heartwarming debut.
Mei's voice was so strong and if you're someone who reads novels for the great characters, I really can't recommend American Panda. Mei's complicated relationship with her parents and her heritage is definitely something that I can see many teens relating to, and I really appreciate the journey and growth that Mei and her family both had.
I just wanted to note that while there are light-hearted and sweet moments, a lot of the book does deal with heavy discussions surrounding family expectations and disappointment so please keep that in mind if that is something that distresses you. I think that knowing that from friends' reviews helped me feel more prepared to read the book, otherwise I probably would've found it too stressful.
Overall, if you're looking for a great debut novel with a powerful voice, I highly recommend American Panda.
Related Posts