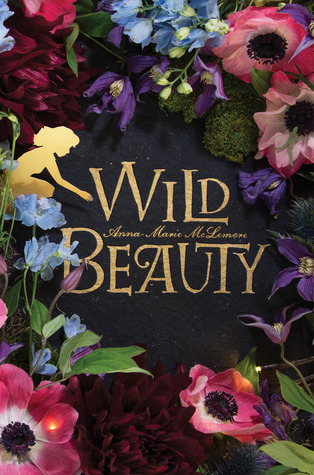 Wild Beauty
by Anna-Marie McLemore

Published by
Feiwel & Friends
on October 3rd 2017

Genres: Magic Realism, LGBTQIA, Young Adult

Pages: 320

Goodreads
---
Love grows such strange things.
For nearly a century, the Nomeolvides women have tended the grounds of La Pradera, the lush estate gardens that enchant guests from around the world. They've also hidden a tragic legacy: if they fall in love too deeply, their lovers vanish. But then, after generations of vanishings, a strange boy appears in the gardens.
The boy is a mystery to Estrella, the Nomeolvides girl who finds him, and to her family, but he's even more a mystery to himself; he knows nothing more about who he is or where he came from than his first name. As Estrella tries to help Fel piece together his unknown past, La Pradera leads them to secrets as dangerous as they are magical in this stunning exploration of love, loss, and family.
I received a copy of this book for review from the publisher. This does not influence my thoughts on this book or this review. 
I haven't met a Anna-Marie McLemore book I didn't love and this is no exception. I'm utterly obsessed with all of McLemore's novels and I'm so thrilled that the trend of wonderfully written and gorgeous books by McLemore continue with Wild Beauty.
The Nomeolvides women have been living at La Praeda for 100 years, going beautiful flowers to sustain their home. They've learned not to get too attached to anyone, for the people that they love go mysteriously missing. But when a boy arrives unexpectedly, the Nomeolvides girls start to explore their past and the land that's been their home for generations.
Like all of McLemore's novels, Wild Beauty is rich with gorgeous worldbuilding and fantastic magic realism. I loved the writing and as usual, I uttered every bit of it. The plot was a bit slow in the beginning but definitely great overall. The novel does revolve around a set of sisters and cousins and I loved all of them. Like McLemore's When the Moon Was Ours, this book was delightfully queer and I utterly adored it all.
Overall, if you're looking for a fantastic novel with great characterization and fantastic world-building, I highly recommend Wild Beauty. 
Related Posts