I've been listening to a few audiobooks while gaming lately, so I thought it'd be fun to do some mini-reviews! Click on the cover image to be taken to the GoodReads page.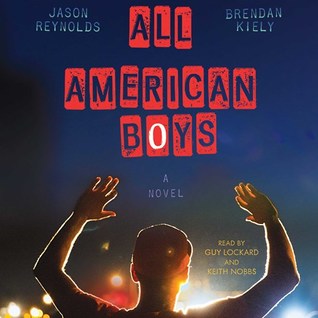 All American Boys by Jason Reynolds and Brendon Kiely, read by Guy Lockard and Keith Nobbs. I've been meaning to read this one but I think that in the future, I would actually recommend the audiobook since it was really phenomenally read. The narrators really brought the writers' strong words to life and definitely had an emotional impact on the story. 5/5 stars.
A Little Something Different by Sandy Hall, read by Will Darmon and Amy Rubinate. I'm a huge fan of romances and this one seemed unique, as it has so many different POVs, so I was all in. I liked the uniqueness of the storytelling but I did find that some of the conflicts in the romance were just far too unrealistic and way too awkward. I also found Rubinate's narration to be annoying sometimes. 3/5 stars.
What are some audiobooks that you'd recommend? Let's chat in the comments!