June was a great month of reading for me! Since it's Pride Month, I decided to just read whatever the heck I wanted (most of it being LGBT+ lit). I loved most of the books I read, and I loved seeing all the photos of pride celebrations around the world! Toronto pride is over the July 1-4th weekend, so I haven't gone to celebrate yet.
For the month, I wrote a post for Gay YA and I made a round-up of underrated queer YA for YA Interrobang. We also hosted an interview with Dahlia Adler, author of OUT ON GOOD BEHAVIOUR and an interview with Mia Siegert, author of JERKBAIT!
Anyway, here are the books I read this month:
Style by Chelsea M. Cameron
4/5 Stars
Add it on GoodReads
Kyle Blake likes plans. So far, they're pretty simple: Finish her senior year of high school, head off to a good college, find a cute boyfriend, graduate, get a good job, get married, the whole heterosexual shebang. Nothing is going to stand in the way of that plan. Not even Stella Lewis.

Stella Lewis also has a plan: Finish her senior year as cheer captain, go to college, finally let herself flirt with (and maybe even date) a girl for the first time and go from there.

Fate has other plans for Kyle and Stella when they're paired up in their AP English class and something between them ignites. It's confusing and overwhelming and neither of them know what to do about it. One thing they do know is that their connection can't be ignored. The timing just isn't right.

But is there ever a good time for falling in love?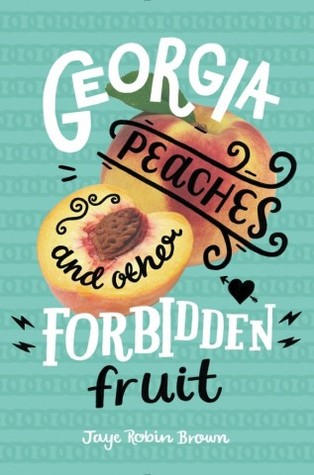 Georgia Peaches and Other Forbidden Fruit by Jaye Robin Brown
4/5 Stars
Add it on Goodreads
Joanna Gordon has been out and proud for years, but when her popular radio evangelist father remarries and decides to move all three of them from Atlanta to the more conservative Rome, Georgia, he asks Jo to do the impossible: to lie low for the rest of her senior year. And Jo reluctantly agrees.

Although it is (mostly) much easier for Jo to fit in as a straight girl, things get complicated when she meets Mary Carlson, the oh-so-tempting sister of her new friend at school. But Jo couldn't possibly think of breaking her promise to her dad. Even if she's starting to fall for the girl. Even if there's a chance Mary Carlson might be interested in her, too. Right?
Lily and Dunkin by Donna Gephard
4.5/5 Stars
Add it on GoodReads
Author Donna Gephart crafts a dual narrative about two remarkable young people: Lily, a transgender girl, and Dunkin, a boy dealing with bipolar disorder.

Sometimes our hearts see things our eyes can't.

Lily Jo McGrother, born Timothy McGrother, is a girl. But being a girl is not so easy when you look like a boy. Especially when you're in the eighth grade.

Dunkin Dorfman, birth name Norbert Dorfman, is dealing with bipolar disorder and has just moved from the New Jersey town he's called home for the past thirteen years. This would be hard enough, but the fact that he is also hiding from a painful secret makes it even worse.

One summer morning, Lily Jo McGrother meets Dunkin Dorfman, and their lives forever change.
Dating Sarah Cooper by Siera Maley

4/5 Stars
Add it on
GoodReads
Katie Hammontree and Sarah Cooper have been best friends since the 2nd grade. Katie's welcoming, tight-knit family is a convenient substitute for Sarah when her distant parents aren't around, and Sarah's abrasive, goal-oriented personality gels well with Katie's more laid-back approach to life.
But when a misunderstanding leads to the two of them being mistaken for a couple and Sarah uses the situation to her advantage, Katie finds herself on a roller coaster ride of ambiguous sexuality and confusing feelings. How far will Sarah go to keep up the charade, and why does kissing her make Katie feel more alive than kissing her ex-boyfriend Austin ever did? And how will their new circle of gay friends react when the truth comes out?
Labyrinth Lost by Zoraida Córdova
Nothing says Happy Birthday like summoning the spirits of your dead relatives.

I fall to my knees. Shattered glass, melted candles and the outline of scorched feathers are all that surround me. Every single person who was in my house – my entire family — is gone.

Alex is a bruja, the most powerful witch in a generation…and she hates magic. At her Deathday celebration, Alex performs a spell to rid herself of her power. But it backfires. Her whole family vanishes into thin air, leaving her alone with Nova, a brujo boy she can't trust. A boy whose intentions are as dark as the strange markings on his skin.

The only way to get her family back is to travel with Nova to Los Lagos, a land in-between, as dark as Limbo and as strange as Wonderland…

Beautiful Creatures meets Daughter of Smoke and Bone with an infusion of Latin American tradition in this highly original fantasy adventure.
Fast Connection by Megan Erickson and Santino Hassell
(Cyberlove #2)
4.5/5 Stars
Add it on
GoodReads
When I meet Luke on a hookup app, he makes it clear it's for one-night only. That's fine with me, because I'm down to see what this silver fox can do. But after I arrive at his doorstep, it doesn't take long to realize we have serious chemistry, and we end up meeting again.

He's got more walls around his heart than a military base, but I think he's as addicted to me as I am to him. He can't resist me for long. I mean, who can? Except Luke's rules exist for a reason, and when I test his limits, things get complicated. Maybe too complicated.

*FAST CONNECTION is a standalone, full-length romance novel with no cliffhanger*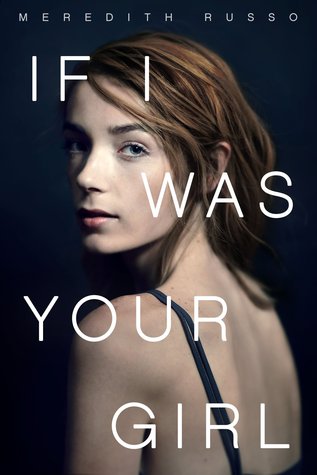 If I Was Your Girl by Meredith Russo

5/5 Stars
Add it on
GoodReads
Amanda Hardy is the new girl in school in Lambertville, Tennessee. Like any other girl, all she wants is to make friends and fit in. But Amanda is keeping a secret. There's a reason why she transferred schools for her senior year, and why she's determined not to get too close to anyone.

And then she meets Grant Everett. Grant is unlike anyone she's ever met—open, honest, kind—and Amanda can't help but start to let him into her life. As they spend more time together, she finds herself yearning to share with Grant everything about herself…including her past. But she's terrified that once she tells Grant the truth, he won't be able to see past it.

Because the secret that Amanda's been keeping? It's that she used to be Andrew.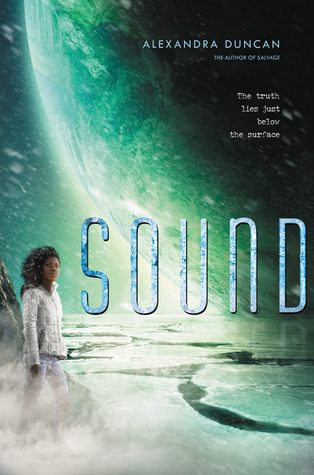 Sound by Alexandra Duncan

4/5 Stars
Add it on
GoodReads
SOUND is the stand-alone companion to Alexandra Duncan's acclaimed novel Salvage, a debut that internationally bestselling author Stephanie Perkins called "kick-ass, brilliant, feminist science fiction." For fans of Beth Revis, Firefly, and Battlestar Galactica.

As a child, Ava's adopted sister Miyole watched her mother take to the stars, piloting her own ship from Earth to space making deliveries. Now a teen herself, Miyole is finally living her dream as a research assistant on her very first space voyage. If she plays her cards right, she could even be given permission to conduct her own research and experiments in her own habitat lab on the flight home. But when her ship saves a rover that has been viciously attacked by looters and kidnappers, Miyole—along with a rescued rover girl named Cassia—embarks on a mission to rescue Cassia's abducted brother, and that changes the course of Miyole's life forever.
Have you read any of these books? How was your June? Let's chat in the comments!