Ahh it's June and as you know, June is LGBTQIA+ Pride Month! If you, like me, are hoping to read some LGBTQIA+ literature to celebrate, here's a recommended reading list! (As always, if a book on this list troubles you, please don't hesitate to email/DM/tweet me to notify me).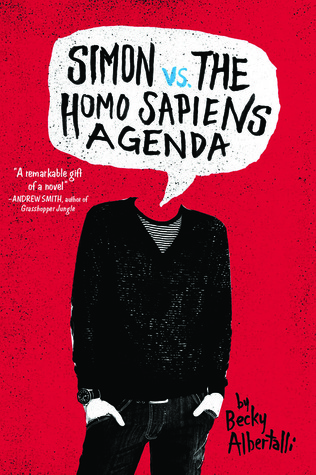 Simon vs. the Homo Sapiens Agenda by Becky Albertalli
YA Contemporary
Sixteen-year-old and not-so-openly gay Simon Spier prefers to save his drama for the school musical. But when an email falls into the wrong hands, his secret is at risk of being thrust into the spotlight. Now Simon is actually being blackmailed: if he doesn't play wingman for class clown Martin, his sexual identity will become everyone's business. Worse, the privacy of Blue, the pen name of the boy he's been emailing, will be compromised.

With some messy dynamics emerging in his once tight-knit group of friends, and his email correspondence with Blue growing more flirtatious every day, Simon's junior year has suddenly gotten all kinds of complicated. Now, change-averse Simon has to find a way to step out of his comfort zone before he's pushed out—without alienating his friends, compromising himself, or fumbling a shot at happiness with the most confusing, adorable guy he's never met.
Under the Lights by Dahlia Adler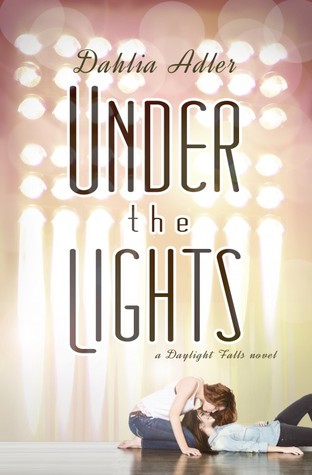 YA Contemporary
Josh Chester loves being a Hollywood bad boy, coasting on his good looks, his parties, his parents' wealth, and the occasional modeling gig. But his laid-back lifestyle is about to change. To help out his best friend, Liam, he joins his hit teen TV show,Daylight Falls … opposite Vanessa Park, the one actor immune to his charms. (Not that he's trying to charm her, of course.) Meanwhile, his drama-queen mother blackmails him into a new family reality TV show, with Josh in the starring role. Now that he's in the spotlight—on everyone's terms but his own—Josh has to decide whether a life as a superstar is the one he really wants.

Vanessa Park has always been certain about her path as an actor, despite her parents' disapproval. But with all her relationships currently in upheaval, she's painfully uncertain about everything else. When she meets her new career handler, Brianna, Van is relieved to have found someone she can rely on, now that her BFF, Ally, is at college across the country. But as feelings unexpectedly evolve beyond friendship, Van's life reaches a whole new level of confusing. And she'll have to choose between the one thing she's always loved … and the person she never imagined she could.
The Unintentional Time Traveler by Everett Maroon
YA Sci-Fi
Fifteen-year-old Jack Bishop has mad skills with cars and engines, but knows he'll never get a driver's license because of his epilepsy. Agreeing to participate in an experimental clinical trial to find new treatments for his disease, he finds himself in a completely different body—that of a girl his age, Jacqueline, who defies the expectations of her era. Since his seizures usually give him spazzed out visions, Jack presumes this is a hallucination. Feeling fearless, he steals a horse, expecting that at any moment he'll wake back up in the clinical trial lab. When that doesn't happen, Jacqueline falls unexpectedly in love, even as the town in the past becomes swallowed in a fight for its survival. Jack/Jacqueline is caught between two lives and epochs, and must find a way to save everyone around him as well as himself. And all the while, he is losing time, even if he is getting out of algebra class.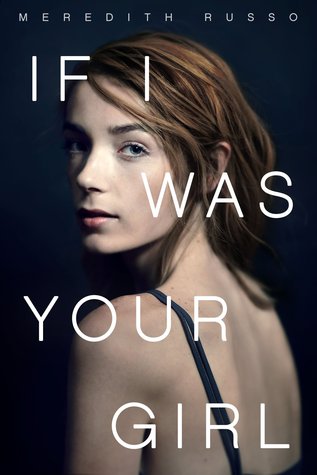 If I Was Your Girl by Meredith Russo
YA Contemporary
Amanda Hardy is the new girl in school in Lambertville, Tennessee. Like any other girl, all she wants is to make friends and fit in. But Amanda is keeping a secret. There's a reason why she transferred schools for her senior year, and why she's determined not to get too close to anyone.

And then she meets Grant Everett. Grant is unlike anyone she's ever met—open, honest, kind—and Amanda can't help but start to let him into her life. As they spend more time together, she finds herself yearning to share with Grant everything about herself…including her past. But she's terrified that once she tells Grant the truth, he won't be able to see past it.

Because the secret that Amanda's been keeping? It's that she used to be Andrew.
Otherbound by Corinne Duyvis
YA Sci-Fi
Amara is never alone. Not when she's protecting the cursed princess she unwillingly serves. Not when they're fleeing across dunes and islands and seas to stay alive. Not when she's punished, ordered around, or neglected.

She can't be alone, because a boy from another world experiences all that alongside her, looking through her eyes.

Nolan longs for a life uninterrupted. Every time he blinks, he's yanked from his Arizona town into Amara's mind, a world away, which makes even simple things like hobbies and homework impossible. He's spent years as a powerless observer of Amara's life. Amara has no idea . . . until he learns to control her, and they communicate for the first time. Amara is terrified. Then, she's furious.

All Amara and Nolan want is to be free of each other. But Nolan's breakthrough has dangerous consequences. Now, they'll have to work together to survive–and discover the truth about their connection.
Tell Me Again How a Crush Should Feel by Sara Farizan
YA Contemprary
High-school junior Leila has made it most of the way through Armstead Academy without having a crush on anyone, which is something of a relief. Her Persian heritage already makes her different from her classmates; if word got out that she liked girls, life would be twice as hard. But when a sophisticated, beautiful new girl, Saskia, shows up, Leila starts to take risks she never thought she would, especially when it looks as if the attraction between them is mutual. Struggling to sort out her growing feelings and Saskia's confusing signals, Leila confides in her old friend, Lisa, and grows closer to her fellow drama tech-crew members, especially Tomas, whose comments about his own sexuality are frank, funny, wise, and sometimes painful. Gradually, Leila begins to see that almost all her classmates are more complicated than they first appear to be, and many are keeping fascinating secrets of their own.
Cam Girl by Elliot Wake (this book is published under the name Leah Raeder)
NA Contemporary
Vada Bergen is broke, the black sheep of her family, and moving a thousand miles away from home for grad school, but she's got the two things she loves most: her art and her best friend—and sometimes more—Ellis Carraway. Ellis and Vada have a friendship so consuming it's hard to tell where one girl ends and the other begins. It's intense. It's a little codependent. And nothing can tear them apart.

Until an accident on an icy winter road changes everything.

Vada is left deeply scarred, both emotionally and physically. Her once-promising art career is cut short. And Ellis pulls away, unwilling to talk about that night. Everything Vada loved is gone.

She's got nothing left to lose.

So when she meets some smooth-talking entrepreneurs who offer to set her up as a cam girl, she can't say no. All Vada has to do is spend a couple hours each night stripping on webcam, and the "tips" come pouring in.

It's just a kinky escape from reality until a client gets serious. "Blue" is mysterious, alluring, and more interested in Vada's life than her body. Online, they chat intimately. Blue helps her heal. And he pays well, but he wants her all to himself. No more cam shows. It's an easy decision: she's starting to fall for him. But the steamier it gets, the more she craves the real man behind the keyboard. So Vada pops the question:

Can we meet IRL?

Blue agrees, on one condition. A condition that brings back a ghost from her past. Now Vada must confront the devastating secrets she's been running from—those of others, and those she's been keeping from herself…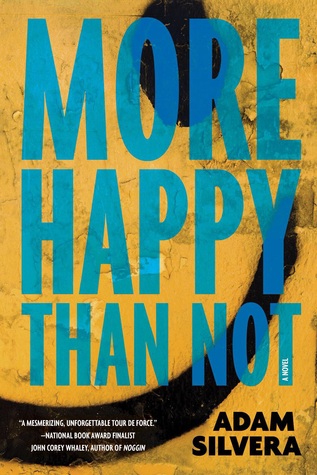 More Happy Than Not by Adam Silvera
YA Sci-Fi/Speculative Fiction
In the months after his father's suicide, it's been tough for 16-year-old Aaron Soto to find happiness again–but he's still gunning for it. With the support of his girlfriend Genevieve and his overworked mom, he's slowly remembering what that might feel like. But grief and the smile-shaped scar on his wrist prevent him from forgetting completely.

When Genevieve leaves for a couple of weeks, Aaron spends all his time hanging out with this new guy, Thomas. Aaron's crew notices, and they're not exactly thrilled. But Aaron can't deny the happiness Thomas brings or how Thomas makes him feel safe from himself, despite the tensions their friendship is stirring with his girlfriend and friends. Since Aaron can't stay away from Thomas or turn off his newfound feelings for him, he considers turning to the Leteo Institute's revolutionary memory-alteration procedure to straighten himself out, even if it means forgetting who he truly is.

Why does happiness have to be so hard?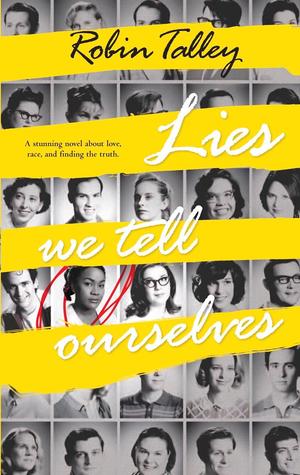 Lies We Tell Ourselves by Robin Talley
YA Historical Fiction
In 1959 Virginia, the lives of two girls on opposite sides of the battle for civil rights will be changed forever.

Sarah Dunbar is one of the first black students to attend the previously all-white Jefferson High School. An honors student at her old school, she is put into remedial classes, spit on and tormented daily.

Linda Hairston is the daughter of one of the town's most vocal opponents of school integration. She has been taught all her life that the races should be kept separate but equal.

Forced to work together on a school project, Sarah and Linda must confront harsh truths about race, power and how they really feel about one another.

Boldly realistic and emotionally compelling, Lies We Tell Ourselves is a brave and stunning novel about finding truth amid the lies, and finding your voice even when others are determined to silence it.
We Are the Ants by Shaun David Hutchinson
YA Sci-Fi
There are a few things Henry Denton knows, and a few things he doesn't.

Henry knows that his mom is struggling to keep the family together, and coping by chain-smoking cigarettes. He knows that his older brother is a college dropout with a pregnant girlfriend. He knows that he is slowly losing his grandmother to Alzheimer's. And he knows that his boyfriend committed suicide last year.

What Henry doesn't know is why the aliens chose to abduct him when he was thirteen, and he doesn't know why they continue to steal him from his bed and take him aboard their ship. He doesn't know why the world is going to end or why the aliens have offered him the opportunity to avert the impending disaster by pressing a big red button.

But they have. And they've only given him 144 days to make up his mind.

The question is whether Henry thinks the world is worth saving. That is, until he meets Diego Vega, an artist with a secret past who forces Henry to question his beliefs, his place in the universe, and whether any of it really matters. But before Henry can save the world, he's got to figure out how to save himself, and the aliens haven't given him a button for that.
Dirty London by Kelley York
YA Contemporary
All London Noble wanted out of her senior year of high school was anonymity. The complete opposite of Jasmine, her emotionally unstable baby sister, London has worked hard to stay out of the spotlight.

Then she discovers that Wade, one of the most popular guys in school, is gay like her and their new-found closeness based around their shared secret has half the student body convinced they're hooking up…and a lot of girls aren't happy about it. Now she's been dubbed "Dirty London." Rumors are flying about her inability to keep her clothes on, and London is pretty sure she's developing a crush on the one girl who sees through it all.

If she could admit why stealing boyfriends is the last thing on her mind—not to mention find out what's going on with Jasmine and her rapidly disappearing psych medications—her life would be a much brighter place. But if her and Wade's truth gets out, and if she doesn't find a way to help her sister, London faces losing a lot more than her obscurity.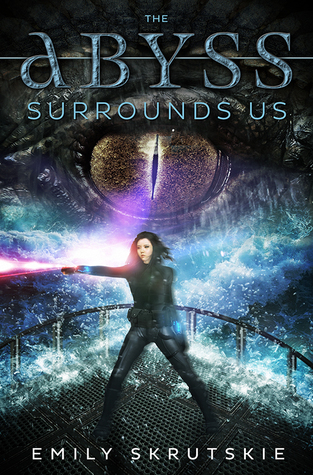 The Abyss Surrounds Us by Emily Strutskie
YA Fantasy/Sci-Fi
For Cassandra Leung, bossing around sea monsters is just the family business. She's been a Reckoner trainer-in-training ever since she could walk, raising the genetically-engineered beasts to defend ships as they cross the pirate-infested NeoPacific. But when the pirate queen Santa Elena swoops in on Cas's first solo mission and snatches her from the bloodstained decks, Cas's dream of being a full-time trainer seems dead in the water.

There's no time to mourn. Waiting for her on the pirate ship is an unhatched Reckoner pup. Santa Elena wants to take back the seas with a monster of her own, and she needs a proper trainer to do it. She orders Cas to raise the pup, make sure he imprints on her ship, and, when the time comes, teach him to fight for the pirates. If Cas fails, her blood will be the next to paint the sea.

But Cas has fought pirates her entire life. And she's not about to stop.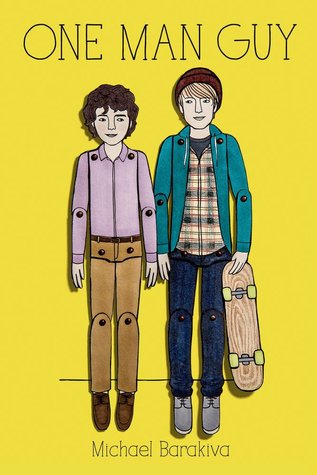 One Man Guy by Michael Barakiva
YA Contemporary
A heartfelt, laugh-out-loud-funny story of romance, family, and self-discovery.

Alek Khederian should have guessed something was wrong when his parents took him to a restaurant. Everyone knows that Armenians never eat out. Between bouts of interrogating the waitress and criticizing the menu, Alek's parents announce that he'll be attending summer school in order to bring up his grades. Alek is sure this experience will be the perfect hellish end to his hellish freshman year of high school. He never could've predicted that he'd meet someone like Ethan.

Ethan is everything Alek wishes he were: confident, free-spirited, and irreverent. He can't believe a guy this cool wants to be his friend. And before long, it seems like Ethan wants to be more than friends. Alek has never thought about having a boyfriend—he's barely ever had a girlfriend—but maybe it's time to think again.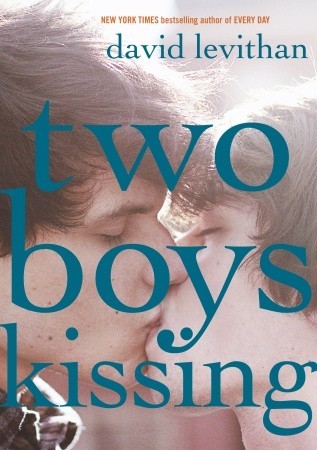 Two Boys Kissing by David Levithan
YA Contemporary
New York Times  bestselling author David Levithan tells the based-on-true-events story of Harry and Craig, two 17-year-olds who are about to take part in a 32-hour marathon of kissing to set a new Guinness World Record—all of which is narrated by a Greek Chorus of the generation of gay men lost to AIDS.

While the two increasingly dehydrated and sleep-deprived boys are locking lips, they become a focal point in the lives of other teen boys dealing with languishing long-term relationships, coming out, navigating gender identity, and falling deeper into the digital rabbit hole of gay hookup sites—all while the kissing former couple tries to figure out their own feelings for each other.
You Know Me Well by David Levithan and Nina LaCour
YA Contemporary
Who knows you well? Your best friend? Your boyfriend or girlfriend? A stranger you meet on a crazy night? No one, really?

Mark and Kate have sat next to each other for an entire year, but have never spoken. For whatever reason, their paths outside of class have never crossed.

That is until Kate spots Mark miles away from home, out in the city for a wild, unexpected night. Kate is lost, having just run away from a chance to finally meet the girl she has been in love with from afar. Mark, meanwhile, is in love with his best friend Ryan, who may or may not feel the same way.

When Kate and Mark meet up, little do they know how important they will become to each other — and how, in a very short time, they will know each other better than any of the people who are supposed to know them more.

Told in alternating points of view by Nina LaCour, the award-winning author of Hold Still and The Disenchantments, and David Levithan, the best-selling author of Every Day and co-author ofNick and Norah's Infinite Playlist (with Rachel Cohn) and Will Grayson, Will Grayson (with John Green), You Know Me Well is a deeply honest story about navigating the joys and heartaches of first love, one truth at a time.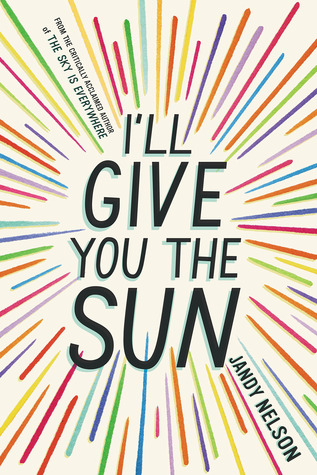 I'll Give You the Sun by Jandy Nelson
YA Contemporary
A brilliant, luminous story of first love, family, loss, and betrayal for fans of John Green, David Levithan, and Rainbow Rowell

Jude and her twin brother, Noah, are incredibly close. At thirteen, isolated Noah draws constantly and is falling in love with the charismatic boy next door, while daredevil Jude cliff-dives and wears red-red lipstick and does the talking for both of them. But three years later, Jude and Noah are barely speaking. Something has happened to wreck the twins in different and dramatic ways . . until Jude meets a cocky, broken, beautiful boy, as well as someone else—an even more unpredictable new force in her life. The early years are Noah's story to tell. The later years are Jude's. What the twins don't realize is that they each have only half the story, and if they could just find their way back to one another, they'd have a chance to remake their world.

This radiant novel from the acclaimed, award-winning author ofThe Sky Is Everywhere will leave you breathless and teary and laughing—often all at once.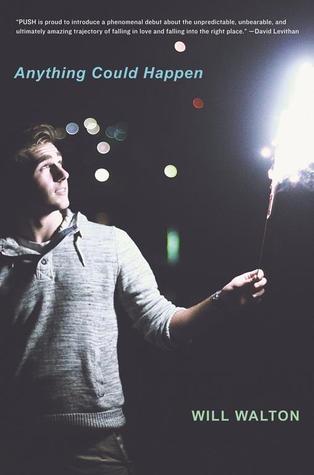 Anything Could Happen by Will Walton
YA Contemporary
When you're in love with the wrong person for the right reasons, anything could happen.

Tretch lives in a very small town where everybody's in everybody else's business. Which makes it hard for him to be in love with his straight best friend. For his part, Matt is completely oblivious to the way Tretch feels – and Tretch can't tell whether that makes it better or worse.

The problem with living a lie is that the lie can slowly become your life. For Tretch, the problem isn't just with Matt. His family has no idea who he really is and what he's really thinking. The girl at the local bookstore has no clue how off-base her crush on him is. And the guy at school who's a thorn in Tretch's side doesn't realize how close to the truth he's hitting.

Tretch has spent a lot of time dancing alone in his room, but now he's got to step outside his comfort zone and into the wider world. Because like love, a true self can rarely be contained.

ANYTHING COULD HAPPEN is a poignant, hard-hitting exploration of love and friendship, a provocative debut that shows that sometimes we have to let things fall apart before we can make them whole again.
And as a bonus….
Upcoming LGBT+ Releases To Add to Your TBR: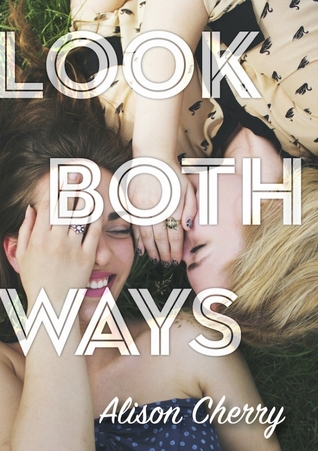 Look Both Ways by Alison Cherry
Releases June 14th from Delacorte Press
The story of a girl hoping she's found a place to belong . . . only to learn that neither talent nor love is as straightforward as she thinks.

A summer away from the city is the beginning of everything for Brooklyn Shepard. Her theater apprenticeship at Allerdale is a chance to prove that she can carve out a niche all her own, surrounded by people who don't know anything about her or her family of superstar performers.

Brooklyn immediately hits it off with her roommate, Zoe, and soon their friendship turns into something more. Brooklyn wants to see herself as someone who's open to everything and everyone, but as her feelings for Zoe intensify, so do her doubts. She's happier than she's ever been—but is it because of her new relationship? Or is it because she's finally discovering who she wants to be?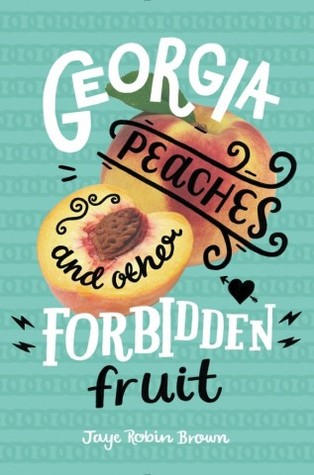 Georgia Peaches and Other Forbidden Fruit by Jaye Robin Brown
Releases August 30th from HarperTeen
Joanna Gordon has been out and proud for years, but when her popular radio evangelist father remarries and decides to move all three of them from Atlanta to the more conservative Rome, Georgia, he asks Jo to do the impossible: to lie low for the rest of her senior year. And Jo reluctantly agrees.

Although it is (mostly) much easier for Jo to fit in as a straight girl, things get complicated when she meets Mary Carlson, the oh-so-tempting sister of her new friend at school. But Jo couldn't possibly think of breaking her promise to her dad. Even if she's starting to fall for the girl. Even if there's a chance Mary Carlson might be interested in her, too. Right?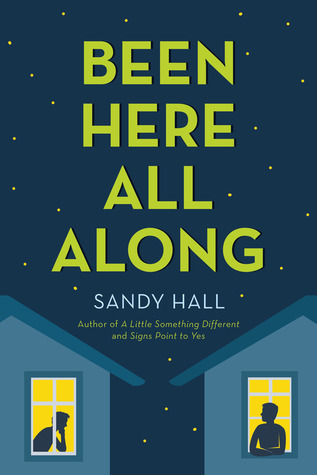 Been Here All Along by Sandy Hall
Releases August 30th from Swoon Reads
Gideon always has a plan. His plans include running for class president, becoming head of the yearbook committee, and having his choice of colleges. They do NOT include falling head over heels for his best friend and next door neighbor, Kyle. It's a distraction. It's pointless, as Kyle is already dating the gorgeous and popular head cheerleader, Ruby. And Gideon doesn't know what to do.

Kyle finally feels like he has a handle on life. He has a wonderful girlfriend, a best friend willing to debate the finer points of Lord of the Rings, and social acceptance as captain of the basketball team. Then, both Ruby and Gideon start acting really weird, just as his spot on the team is threatened, and Kyle can't quite figure out what he did wrong…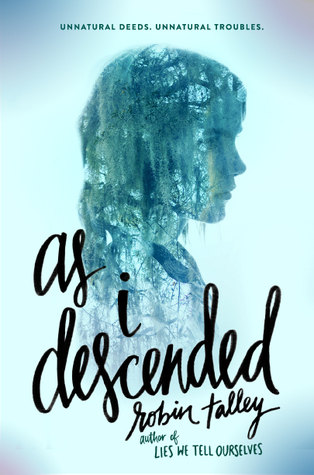 As I Descended by Robin Talley
Released September 6th from HarperTeen
Maria Lyon and Lily Boiten are their school's ultimate power couple—even if no one knows it but them.

Only one thing stands between them and their perfect future: campus superstar Delilah Dufrey.

Golden child Delilah is a legend at the exclusive Acheron Academy, and the presumptive winner of the distinguished Cawdor Kingsley Prize. She runs the school, and if she chose, she could blow up Maria and Lily's whole world with a pointed look, or a carefully placed word.

But what Delilah doesn't know is that Lily and Maria are willing to do anything—absolutely anything—to make their dreams come true. And the first step is unseating Delilah for the Kingsley Prize. The full scholarship, awarded to Maria, will lock in her attendance at Stanford―and four more years in a shared dorm room with Lily.

Maria and Lily will stop at nothing to ensure their victory—including harnessing the dark power long rumored to be present on the former plantation that houses their school.

But when feuds turn to fatalities, and madness begins to blur the distinction between what's real and what is imagined, the girls must decide where they draw the line.

From acclaimed author Robin Talley comes a Shakespeare-inspired story of revenge and redemption, where fair is foul, and foul is fair.
Girls Mans Up by M-E Girard
Releases September 6th from HarperTeen
All Pen wants is to be the kind of girl she's always been. So why does everyone have a problem with it? They think the way she looks and acts means she's trying to be a boy—that she should quit trying to be something she's not. If she dresses like a girl, and does what her folks want, it will show respect. If she takes orders and does what her friend Colby wants, it will show her loyalty. But respect and loyalty, Pen discovers, are empty words. Old-world parents, disintegrating friendships, and strong feelings for other girls drive Pen to see the truth–that in order to be who she truly wants to be, she'll have to man up.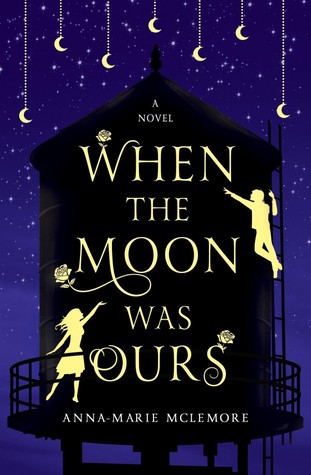 When the Moon Was Ours by Anna-Marie McLemore
Releases October 4th 2016 from Thomas Dunne Books
When the Moon Was Ours follows two characters through a story that has multicultural elements and magical realism, but also has central LGBT themes—a transgender boy, the best friend he's falling in love with, and both of them deciding how they want to define themselves.

To everyone who knows them, best friends Miel and Sam are as strange as they are inseparable. Roses grow out of Miel's wrist, and rumors say that she spilled out of a water tower when she was five. Sam is known for the moons he paints and hangs in the trees, and for how little anyone knows about his life before he and his mother moved to town.

But as odd as everyone considers Miel and Sam, even they stay away from the Bonner girls, four beautiful sisters rumored to be witches. Now they want the roses that grow from Miel's skin, convinced that their scent can make anyone fall in love. And they're willing to use every secret Miel has fought to protect to make sure she gives them up.
Beast by Brie Spangler
Released October 11th from Knopf Books for Young Readers
Tall, meaty, muscle-bound, and hairier than most throw rugs, Dylan doesn't look like your average fifteen-year-old, so, naturally, high school has not been kind to him. To make matters worse, on the day his school bans hats (his preferred camouflage), Dylan goes up on his roof only to fall and wake up in the hospital with a broken leg—and a mandate to attend group therapy for self-harmers.

Dylan vows to say nothing and zones out at therapy—until he meets Jamie. She's funny, smart, and so stunning, even his womanizing best friend, JP, would be jealous. She's also the first person to ever call Dylan out on his self-pitying and superficiality. As Jamie's humanity and wisdom begin to rub off on Dylan, they become more than just friends. But there is something Dylan doesn't know about Jamie, something she shared with the group the day he wasn't listening. Something that shouldn't change a thing. She is who she's always been—an amazing photographer and devoted friend, who also happens to be transgender. But will Dylan see it that way?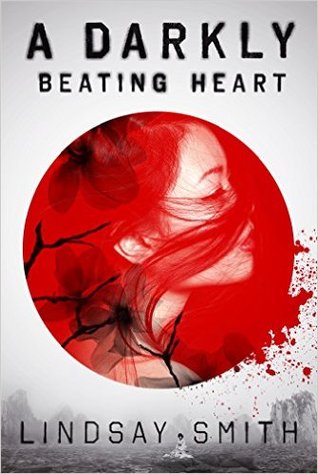 A Darkly Beating Heart by Lindsay Smith
Releases October 25th 2016 from Roaring Brook Press
A time-travel story that alternates between modern day and 19th century Japan as one girl confronts the darkness lurking in her soul.

No one knows what to do with Reiko. She is full of hatred. All she can think about is how to best hurt herself and the people closest to her. After a failed suicide attempt, Reiko's parents send her from their Seattle home to spend the summer with family in Japan to learn to control her emotions. But while visiting Kuramagi, a historic village preserved to reflect the nineteenth-century Edo period, Reiko finds herself slipping back in time into the life of Miyu, a young woman even more bent on revenge than Reiko herself. Reiko loves being Miyu, until she discovers the secret of Kuramagi village, and must face down Miyu's demons as well as her own.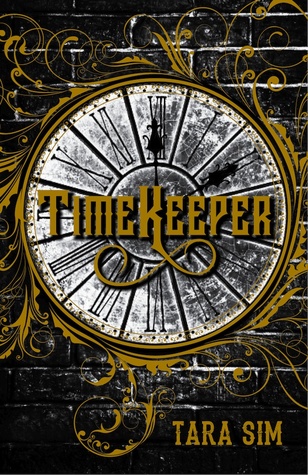 Timekeeper by Tara Sim
Releases November 1st from Sky Pony Press
Two o'clock was missing.

In an alternate Victorian world controlled by clock towers, a damaged clock can fracture time—and a destroyed one can stop it completely.

It's a truth that seventeen-year-old clock mechanic Danny Hart knows all too well; his father has been trapped in a Stopped town east of London for three years. Though Danny is a prodigy who can repair not only clockwork, but the very fabric of time, his fixation with staging a rescue is quickly becoming a concern to his superiors.

And so they assign him to Enfield, a town where the tower seems to be forever plagued with problems. Danny's new apprentice both annoys and intrigues him, and though the boy is eager to work, he maintains a secretive distance. Danny soon discovers why: he is the tower's clock spirit, a mythical being that oversees Enfield's time. Though the boys are drawn together by their loneliness, Danny knows falling in love with a clock spirit is forbidden, and means risking everything he's fought to achieve.

But when a series of bombings at nearby towers threaten to Stop more cities, Danny must race to prevent Enfield from becoming the next target or he'll not only lose his father, but the boy he loves, forever.

The stunning first novel in a new trilogy by debut author Tara Sim, Timekeeper is perfect for fans of Cassandra Clare and Victoria Schwab.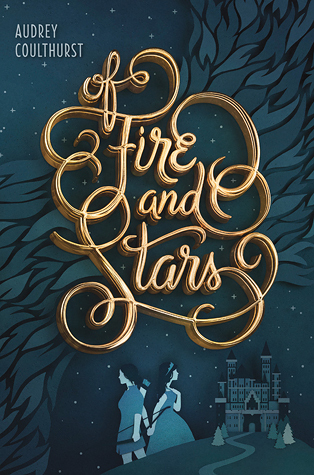 Of Fire and Stars by Audrey Coulthurst
Releases November 22nd from Balzer + Bray
Betrothed since childhood to the prince of Mynaria, Princess Dennaleia has always known what her future holds. Her marriage will seal the alliance between Mynaria and her homeland, protecting her people from other hostile lands. But Denna has a secret. She possesses an Affinity for fire—a dangerous gift for the future queen of a kingdom where magic is forbidden.

Now, Denna must learn the ways of her new home while trying to hide her growing magic. To make matters worse, she must learn to ride Mynaria's formidable warhorses before her coronation—and her teacher is the person who intimidates her most, the prickly and unconventional Princess Amaranthine (called Mare), sister of her betrothed.

When a shocking assassination leaves the kingdom reeling, Mare and Denna reluctantly join forces to search for the culprit. As the two work together, each discovers there's more to the other than she thought. Mare is surprised by Denna's intelligence and bravery, while Denna is drawn to Mare's independent streak. Soon their friendship is threatening to blossom into something more.

But with dangerous conflict brewing that makes the alliance more important than ever, acting on their feelings could be deadly. Forced to choose between their duty and their hearts, Mare and Denna must find a way to save their kingdoms—and each other.