Hello everyone! Octavia and I are gearing up for the new year with some reading challenges! Here are the ones we've signed up for:
Contemporary Romance Reading Challenge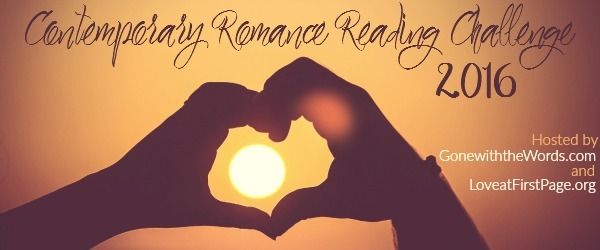 The Contemporary Romance Reading Challenge was originally created and hosted byPearl's World of Romance, passed on to Fatin at Romance Book Maven, then passed on to Brianna at The Book Vixen, and is now hosted by Gone with the Words and Love at First Page.
This challenge basically entails reading contemporary romance! It can either be NA/YA/A and doesn't have to be m/f. I tend to read a ton of romance anyway so I figure a reading challenge would be fun to keep track of it all! You can read more and sign up here!
Shelly's Goal: 10
Octavia's Goal: 5 excluding DNFs
---
The Backlist Books Reading Challenge hosted by Pretty Deadly Reviews
The goal of this challenge is to catch up on old books. Every book that you read that's been published over a year ago counts towards the challenge! I do have tons of books that I've never gotten to but have been on my shelves for a while and I think this is the perfect way to catch up on my reading. Sign up links and more info on the challenge can be found via the banner above!
Shelly's Goal: 10
Octavia's Goal: 20
Also hosted by Pretty Deadly Reviews
LGBTQIA Books Reading Challenge
This really needs no explanation, LGBTQIA+ reading challenge is just my  thing (Shelly)! Click the above logo to sign up!
Shelly's Goal: 10
Octavia's Goal: 4
---
Prequel and Sequel Challenge hosted by Novel Heartbeat & Writer Grrl Reads
This one I'm (Octavia) super excited about, because it gives me a good reason to binge read a few of the series sitting on my shelves. To view the full rules and to sign up click here!
Shelly's Goal: 10
Octavia's Goal: 20
---
This one doesn't need an explanation either. YAY DEBUT'S!!!!!
Shelly's Goal: 10
Octavia's Goal: 10
---
This challenge is more "to do list" format. I'd do a horrible job of explaining it past that so please check out the link above! Shelly and I are really excited to see what books we read for this challenge since we're sure it's going to push us outside our comfort zone!
Shelly's Goal: Complete the list
Octavia's Goal: Complete the list
---
This one is really near and dear to my heart. Rereading is seriously one of my favorite things to do! It brings me to happy place and it makes me remember that I blog because I read not the other way around.
Shelly's Goal: 10
Octavia's Goal: 12
---
And, in case you missed it, I recently ran a twitter poll and it looks like in addition to a 2016 ARC August challenge there will be a 2016 ARC April! I promise to have more details for you by the end of February. Just know I'm ready for you lovelies!