Hi everyone! I'm so honoured to have Stormy today to discuss the 2016 LGBTQIA+ books she's looking forward to. Hope you check out these books and follow Stormy!
About Stormy
I'm Stormy, 23-year-old residing in Texas and a longtime book lover.
I measure my life in books, and I love stories of all kinds. I have eclectic taste and will read almost any genre at least once. I'm also a writer(once the stories are in your veins, it's hard to get them out any other way!). And besides being a writer in the creative sense, I also have a degree in professional writing.
Other favorite things in life include daisies, coffee, tea(it's totally possible to love both), and good music. I also tend to spend a lot of time getting invested in TV shows like Supernatural, Doctor Who, Sleepy Hollow, and Sherlock. I'm also known as a bit of a Gilmore Girls fanatic(no, really, you don't want to play me in Gilmore Girls trivia). You should also know that I refer to myself as an 'unlikely Gryffindor' and have a bit of an obsession with finding the perfect writing pen.
I've been blogging on Book.Blog.Bake. since December 2012.
2016 LGBTQIA+ YA Books: A List Curated by Stormy of Book. Blog. Bake.
There are few things I enjoy more than listing books, so as soon as I knew about Shelly's diversity month, I knew exactly what kind of post(aka, what list) I wanted to write. I love learning about upcoming books, so I decided to focus on books that are not yet released. Since 2016 is just around the corner,  I started compiling this list of 2016 LGBTQIA+ releases. Then I started organizing it, and the list was born. These are all the novels I could find that are:

Being traditionally published(by any size press)

Being released in 2016, even if the specific date is still to be determined

Have LGBTQIA protagonists OR major characters(ex: love interest, one POV in a dual POV book)

Have at least a released title OR a specific date

Classified as YA
I compiled this list using the help of the QUILTBAG Compendium and the Goodreads list of 2016 YA Books with (Possible) LGBT Themes, plus some of my own perusing of Goodreads. A big thank-you to those who have been putting those lists together! I have included the synopsis, release date, and cover when available. All book titles link to Goodreads.
A Darkly Beating Heart by Lindsay Smith
No synopsis, but the current Goodreads description is:  Japan. Ghosts. Time travel. Secrets. Rage.
Release date: October 2016
As I Descended by Robin Talley
Synopsis:  a retelling of Macbeth set at a contemporary Virginia boarding school. It centers around a lesbian couple who set out to dethrone the school's resident Mean Girl, only to find themselves struggling to hang onto their sanity and their lives when they accidentally summon a trio of brutal, manipulative ghosts.
Release date: Summer 2016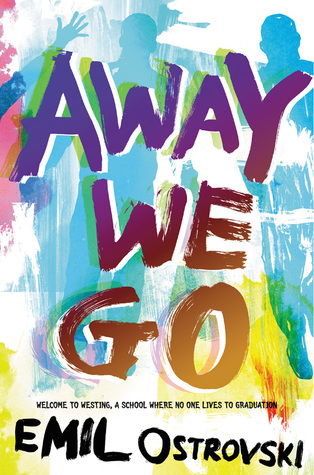 Away We Go by Emil Ostrovski
Synopsis: Westing is not your typical school. For starters, you have to have one very important quality in order to be admitted—you have to be dying. Every student at Westing has been diagnosed with PPV, or the Peter Pan Virus. No one is expected to live to graduation.

What do you do when you go to a school where no one has a future? Noah Falls, his girlfriend Alice, and his best friend Marty spend their time drinking, making out, and playing video games on awaywego.com. But when an older boy named Zach (who Noah may or may not be in love with) invites Noah and Marty to join his secret Polo Club, the lives of both boys change as they struggle to find meaning in their shortened existence.

With an innovative format that includes interstitial documents, such as flyers, postcards, and handwritten notes, Away We Go is a funny, honest look at first love and tragic heartbreak. For fans of Grasshopper Jungle and Noggin.
Release Date: February 2, 2016
Beast by Brie Spangler
Synopsis: A modern retelling of "Beauty and the Beast" in which the tallest, hairiest boy in town meets and falls for his dream girl, who also happens to be transgender.
Release date: TBD
Bleeding Earth by Kaitlin Ward
Synopsis: Lea was in a cemetery when the earth started bleeding. Within twenty-four hours, the blood made international news. All over the world, blood appeared out of the ground, even through concrete, even in water. Then the earth started growing hair and bones.

Lea wants to ignore the blood. She wants to spend time with her new girlfriend, Aracely, in public, if only Aracely wasn't so afraid of her father. Lea wants to be a regular teen again, but the blood has made her a prisoner in her own home. Fear for her social life turns into fear for her sanity, and Lea must save herself and Aracely whatever way she can.
Release date: February 9, 2016
Draw the Line by Laurent Linn
Synopsis:Obsessed with superheroes and Renaissance art, 16-year-old Adrian Piper is used to blending into the background at his Texas high school. He may be a talented artist, a sci-fi geek, and gay, but none of those groups get him . . . at all. In fact, the only place he feels free to express himself is at his drawing table, crafting his own world through the Renaissance-art-inspired secret superhero of his own design, Graphite. But in real life, when a shocking hate crime spurs Adrian into action, he must decide what kind of person he wants to be. Maybe it's time to not be so invisible after all—no matter how dangerous the risk.

In Draw the Line, Laurent Linn's debut novel, he writes a story—illustrated with his own exquisite drawings—about discovering your own superpowers, deciding how to use them, and where to draw the line.
Release Date: May 2016
Fjord Blue by Nina Rossing
Synopsis:Seventeen-year-old Benjamin is shipped off to work on his grandparents' remote farm in the fjords of Western Norway for the summer. It's not like he didn't deserve it. After all, he crashed his dad's vintage Bonneville in a car-chase duel on a Miami freeway. Ben is mad at the world and not ready to reveal the reason for his bad behavior the past year, when he partied and got into fights to forget his attraction to his best friend's hot cousin Dino.

Norway is cold and rainy, the farm is desolate and resists modernization, and the grandparents are quiet and religious. On to the scene waltzes Even, the eighteen-year-old farmhand, who counters Ben's restlessness and complaints with friendship, fresh perspectives, and problems of his own.

With the mounting expectations of Ben taking over the farm one day, getting closer to Even becomes Ben's only reason to stay put. As the friendship deepens, the two boys learn that secrets can turn into both beautiful and ugly truths, and that support can be found in unexpected places.
Release Date: March 2016
Gena/Finn by Hannah Moskowitz and Kat Helgeson
Synopsis: The story follows the unlikely friendship of two young women forged via fan fiction and message boards, and is told entirely in texts, chats, and blog posts.

Gena and Finn (short for Stephanie) have little in common. Book-smart Gena is preparing to leave her posh boarding school for college; down-to-earth Finn is a twenty-something struggling to make ends meet in the big city. Gena's romantic life is a series of reluctant one-night-stands; Finn is making a go of it with long-term boyfriend Charlie. But they share a passion for Up Below, a buddy cop TV show with a cult fan following. Gena is a darling of the fangirl scene, keeping a popular blog and writing fan fiction. Finn's online life is a secret, even from Charlie. The pair spark an unlikely online friendship that deepens quickly (so quickly it scares them both), and as their individual "real" lives begin to fall apart, they increasingly seek shelter online, and with each other.
Release date: February 23, 2016
Half Lost(#3 in the Half Bad trilogy) by Sally Green
Synopsis: Nathan Byrn is running again. The Alliance of Free Witches has been all but destroyed. Scattered and demoralized, constantly pursued by the Council's Hunters, only a bold new strategy can save the rebels from total defeat. They need the missing half of Gabriel's amulet—an ancient artifact with the power to render its bearer invincible in battle.

But the amulet's guardian—the reclusive and awesomely powerful witch Ledger – has her own agenda. To win her trust, Nathan must travel to America and persuade her to give him the amulet. Combined with the Gifts he has inherited from Marcus, the amulet might just be enough to turn the tide for the Alliance and end the bloody civil war between Black and White witches once and for all…
Release date: March 29, 2016
If I Was Your Girl by Meredith Russo
Synopsis: A big-hearted novel about being seen for who you really are.

Amanda Hardy is the new girl in school. Like anyone else, all she wants is to make friends and fit in. But Amanda is keeping a secret. She's determined not to get too close to anyone.

But when she meets sweet, easygoing Grant, Amanda can't help but start to let him in. As they spend more time together, she realizes just how much she is losing by guarding her heart. She finds herself yearning to share with Grant everything about herself–including her past. But Amanda's terrified that once she tells him the truth, he won't be able to see past it.

Because the secret that Amanda's been keeping? It's that she used to be Andrew.

Will the truth cost Amanda her new life–and her new love?

If I Was Your Girl is a universal story about feeling different–and a love story that everyone will root for.
Release date: TBD
It Looks Like This by Rafi Mittlefeldt
Synopsis: The story follows Mike, a shy gay teen who moves to a new town in the conservative South. Mike finds a silver lining when he meets Sean – and discovers the terrifying ways that events can spiral out of control.
Release Date:TBD
Kiss Number Eight by Colleen A.F. Veneable
Note: This is a graphic novel.
Synopsis:Amanda can't figure out what's so exciting about kissing. It's just a lot of teeth clanking, germ swapping, closing of eyes so you can't see that godzilla-sized zit just inches from your own hormonal monstrosity. All of her seven kisses had been horrible in different ways, but nothing compared to the awfulness that followed Kiss Number Eight. An exploration of sexuality, family, and faith, Kiss Number Eight is a coming-of-age tale filled with humor and hope.
Release date: TBD
Last Seen Leaving by Caleb Roehring
Synopsis: Pitched as "13 Reasons Why meets Gone Girl." In the novel, 15-year-old Flynn Doherty is struggling with his sexuality, and his relationship. Although Flynn loves his girlfriend, January, he also thinks that he might be gay. When January abruptly goes missing, Flynn finds out he wasn't the only one keeping secrets; he begins to see "a disturbing picture of a girl in danger."
Release date: TBD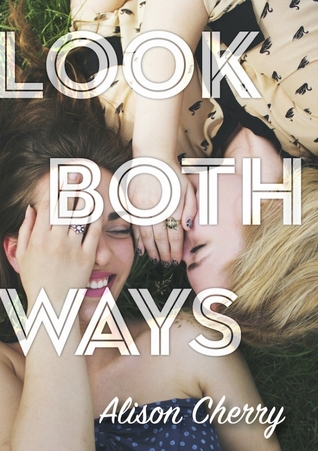 Look Both Ways by Alison Cherry
Synopsis: A summer away from the city is the beginning of everything for Brooklyn Shepard. Her theater apprenticeship at Allerdale is a chance to prove that she can carve out a niche all her own, surrounded by people who don't know anything about her and her family of superstar performers.

Brooklyn immediately hits it off with her roommate, Zoe, and soon their friendship turns into something more. Brooklyn wants to see herself as someone who's open to everything and everyone, but as her feelings for Zoe intensify, so do her doubts. She's happier than she's ever been—but is it because of her new relationship? Or is it because she's finally discovering who she wants to be?

Thoughtful, funny, and steeped in the wild drama of growing up, Alison Cherry's new novel is the story of a girl hoping she's found a place to belong… only to discover that neither talent nor love is as straightforward as she thinks.
Release date: June 14, 2016
Of Fire and Stars by Audrey Coulthurst
Synopsis: A princess with a forbidden magical gift is shipped off to a neighboring kingdom to marry a prince, but she has to choose between her duty and her heart when she falls in love with his rogueish horse-training sister instead.
Release date: TBD
Ramona Drowning by Julie Murphy
Synopsis: a YA novel set on the Mississippi Gulf Coast about 17-year-old Ramona Leroux. She has always known she would only ever fall in love with a girl, until she finds herself reconsidering everything she thought she knew.
Release date: TBD
Run by Kody Keplinger
Synopsis: Bo Dickinson is a girl with a wild reputation, a deadbeat dad, and a mama who's not exactly sober most of the time. Everyone in town knows the Dickinsons are a bad lot, but Bo doesn't care what anyone thinks.

Agnes Atwood has never gone on a date, never even stayed out past ten, and never broken any of her parents' overbearing rules. Rules that are meant to protect their legally blind daughter — protect her from what, Agnes isn't quite sure.

Despite everything, Bo and Agnes become best friends. And it's the sort of friendship that runs truer and deeper than anything else.

So when Bo shows up in the middle of the night, with police sirens wailing in the distance, desperate to get out of town, Agnes doesn't hesitate to take off with her. But running away and not getting caught will require stealing a car, tracking down Bo's dad, staying ahead of the authorities, and — worst of all — confronting some ugly secrets.
Release date: June 28, 2016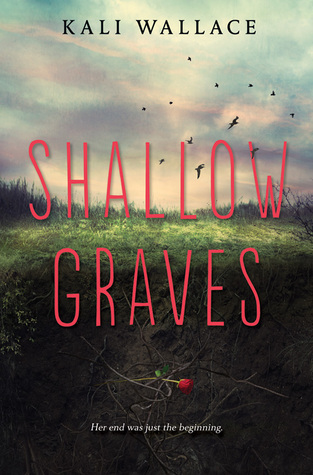 Shallow Graves by Kali Wallace
Synopsis:For fans of Holly Black and Nova Ren Suma, a gripping, hauntingly atmospheric novel about murder, revenge, and a world where monsters—human and otherwise—lurk at the fringes.

When seventeen-year-old Breezy Lin wakes up in a shallow grave one year after her death, she doesn't remember who killed her or why. All she knows is that she's somehow conscious—and not only that, she's able to sense who among her is hiding a murderous past. In life, Breezy was always drawn to the elegance of the universe and the mystery of the stars. Now she must set out to find answers and discover what is to become of her in the gritty, dangerous world to which she now belongs—where killers hide in plain sight and a sinister cult is hunting for strange creatures like her. What she finds is at once empowering, redemptive, and dangerous.

Tense, complex, and wholly engaging, Shallow Graves is a stunning first novel from Kali Wallace.
Release Date: January 26, 2016
South of Sunshine by Dana Elmendorf
Synopsis: A debut contemporary romance (LGBT) about the complications of a teen girl falling in love in a small southern town filled with bigotry and religion and what she's willing to risk to gain their acceptance.
Release date: April 1, 2016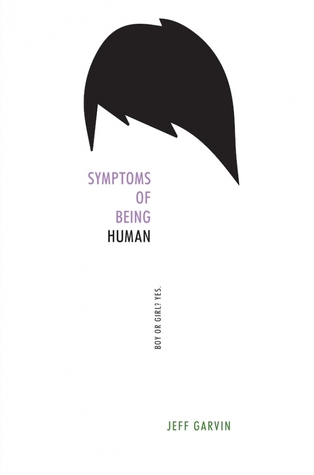 Symptoms of Being Human by Jeff Garvin
Synopsis: Riley Cavanaugh is many things: Punk rock. Snarky. Rebellious. And gender fluid. Some days Riley identifies as a boy, and others as a girl. The thing is . . . Riley isn't exactly out yet. And between starting a new school and having a congressman father running for reelection in uber-conservative Orange County, the pressure—media and otherwise—is building up in Riley's so-called "normal" life.

On the advice of a therapist, Riley starts an anonymous blog to vent those pent-up feelings and tell the truth of what it's REALLY like to be a gender-fluid teenager. But just as Riley's starting to settle in at school—even developing feelings for a mysterious outcast—the blog goes viral, and an unnamed commenter discovers Riley's real identity, threatening exposure. Riley must make a choice: walk away from what the blog has created—a lifeline, new friends, a cause to believe in—or stand up, come out, and risk everything.
Release date: February 2, 2016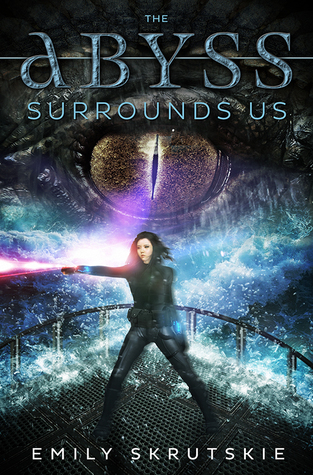 The Abyss Surrounds Us by Emily Skrutskie
Synopsis: For Cassandra Leung, bossing around sea monsters is just the family business. She's been a Reckoner trainer-in-training ever since she could walk, raising the genetically-engineered beasts to defend ships as they cross the pirate-infested NeoPacific. But when the pirate queen Santa Elena swoops in on Cas's first solo mission and snatches her from the bloodstained decks, Cas's dream of being a full-time trainer seems dead in the water.

There's no time to mourn. Waiting for her on the pirate ship is an unhatched Reckoner pup. Santa Elena wants to take back the seas with a monster of her own, and she needs a proper trainer to do it. She orders Cas to raise the pup, make sure he imprints on her ship, and, when the time comes, teach him to fight for the pirates. If Cas fails, her blood will be the next to paint the sea.

But Cas has fought pirates her entire life. And she's not about to stop.
Release date: February 8, 2016
The Great American Whatever by Tim Federle
Synopsis: Quinn Roberts is a sixteen-year-old smart aleck and Hollywood hopeful whose only worry used to be writing convincing dialogue for the movies he made with his sister Annabeth. Of course, that was all before—before Quinn stopped going to school, before his mom started sleeping on the sofa…and before Annabeth was killed in a car accident.

Enter Geoff, Quinn's best friend who insists it's time that Quinn came out—at least from hibernation. One haircut later, Geoff drags Quinn to his first college party, where instead of nursing his pain, he meets a guy—a hot one—and falls hard. What follows is an upside-down week in which Quinn begins imagining his future as a screenplay that might actually have a happily-ever-after ending—if, that is, he can finally step back into the starring role of his own life story.
Release date: March 29, 2016
The Last Beginning(The Next Together #2) by Lauren James
No synopsis for this one yet, just that it's a romance set in multiple time periods.
Release date: September 2016
The Quiet Ones by Ellen Goodlett
Synopsis: Hawaiian gods guide a narcoleptic teenager as she solves the mystery of her ex-girlfriend's murder – but their help only reinforces that she can't trust anything she knows, including her own innocence
Release date: TBD
The Timekeeper by Tara Sim
Synopsis:Every city in the world is run by a clock tower. If one breaks, time stops. It's a truth that seventeen-year-old Danny knows well; his father has been trapped in a town east of London for three years. Despite being a clock mechanic prodigy who can repair not only clockwork, but time itself, Danny has been unable to free his father.

Danny's assigned to a damaged clock tower in the small town of Enfield. The boy he mistakes for his apprentice is odd, but that's to be expected when he's the clock spirit who controls Enfield's time. Although Danny and the spirit are drawn to each other's loneliness, falling in love with a clock spirit is forbidden, no matter how cute his smiles are.

But when someone plants bombs in nearby towers, cities are in danger of becoming trapped in time—and Enfield is one of them.

Danny must discover who's stopping time and prevent it from happening to Enfield, or else he'll lose not only his father, but the boy he loves, forever.
Release date: TBD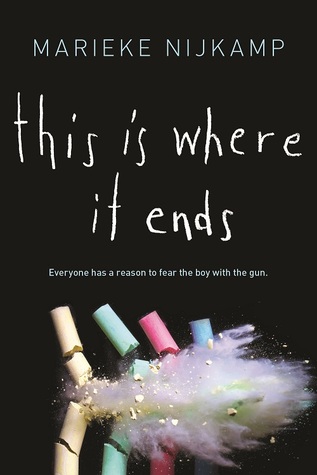 This is Where it Ends by Marieke Nijkamp
Synopsis: 10:00 a.m.

The principal of Opportunity, Alabama's high school finishes her speech, welcoming the entire student body to a new semester and encouraging them to excel and achieve.

10:02 a.m.

The students get up to leave the auditorium for their next class.

10:03

The auditorium doors won't open.

10:05

Someone starts shooting.

Told over the span of 54 harrowing minutes from four different perspectives, terror reigns as one student's calculated revenge turns into the ultimate game of survival.
Release date: January 5, 2016
True Letters from a Fictional Life by Kenneth Logan
Synopsis: About a seventeen-year-old boy who meets and falls for his first boyfriend; as their relationship deepens, he must decide whether to stay in the closet and remain quiet, safe and sad, or find the courage to admit who he truly is to his rural hometown and to himself
Release date: June 7, 2016
Tumbling by Caela Carter
Synopsis: Tumbling is set at the U.S. Olympic Gymnastics trials and follows the girls vying for spots on the Olympic team. In shifting points of view, Carter examines what each girl wants, needs, and sacrifices for her Olympic dreams.
Release date: TBD
Under Threat by Robin Stevenson
Synopsis: Franny is close to her parents, adores her horse, and is head-over-heels in love with her girlfriend Leah. Her life would be perfect if it wasn't for the death threats: Franny's parents are abortion providers at the local hospital, and an anonymous stranger is prepared to use violence to stop them. A stranger who phones at all hours, who knows where they live, who knows Franny's name. When Leah's older brother Jake refers to her parents as baby killers, Franny starts to wonder if perhaps the threats aren't coming from a stranger at all. If she tells the police about her suspicions, she could lose her girlfriend. But if she doesn't—and if she's right— she could lose her parents.
Release date: TBD
Unicorn Tracks by Julia Ember
Synopsis: After a savage attack drives her from her home, sixteen-year-old Mnemba finds a place in her cousin Tumelo's successful safari business, where she quickly excels as a guide. Surrounding herself with nature and the mystical animals inhabiting the savannah not only allows Mnemba's tracking skills to shine, it helps her to hide from the terrible memories that haunt her.

Mnemba is employed to guide Mr. Harving and his daughter, Kara, through the wilderness as they study Unicorns. The young women are drawn to each other, despite that fact that Kara is betrothed. During their research, they discover a conspiracy by a group of poachers to capture the Unicorns and exploit their supernatural strength to build a railway. Together, they must find a way to protect the creatures Kara adores while resisting the love they know they can never indulge.
Release date: TBD
We Are the Ants by Shaun David Hutchinson
Synopsis:Henry Denton doesn't know why the aliens chose to abduct him when he was thirteen, and he doesn't know why they continue to steal him from his bed and take him aboard their ship. He doesn't know why the world is going to end or why the aliens have offered him the opportunity to avert the impending disaster by pressing a big red button.

But they have. And they've only given him 144 days to make up his mind.

Since the suicide of his boyfriend, Jesse, Henry has been adrift. He's become estranged from his best friend, started hooking up with his sworn enemy, and his family is oblivious to everything that's going on around them. As far as Henry is concerned, a world without Jesse is a world he isn't sure is worth saving. Until he meets Diego Vega, an artist with a secret past who forces Henry to question his beliefs, his place in the universe, and whether any of it really matters. But before Henry can save the world, he's got to figure out how to save himself, and the aliens haven't given him a button for that.
Release date: January 19, 2016
Without Annette by Jane B. Mason
Synopsis: Josie Little has been looking forward to moving halfway across the country to attend Brookwood Academy, a prestigious boarding school, with her girlfriend, Annette, for ages. But underneath Brookwood's picture-perfect image lies a crippling sense of elitism that begins to tear the girls apart from the moment they arrive.

While Josie struggles to navigate her new life, Annette seems to fit in perfectly. Yet that acceptance comes with more than a few strings. And consequently, Annette insists on keeping their relationship a secret.

At first, Josie agrees. But as Annette pushes her further and further away, Josie grows closer to Penn, a boy whose friendship and romantic feelings for her tangle her already-unraveling relationship. When Annette's need for approval sets her on a devastating course for self-destruction, Josie isn't sure she can save her this time — or if Annette even wants her to try.
Release date: May 31, 2016
—
What did you you think of Stormy's list? Isn't it glorious?! Let's discuss in the comments!