Hey everyone! Today Liran is sharing the diverse 2016 reads she's looking forward to! Hoping you all check out these books!
About Liran
Liran is a full-time book nerd. She never has less than ten books on her nightstand because she's running out of room on her bookshelf. Her lifelong mission is to recreate the library from Beauty and the Beast and to bring her favourite fictional characters to life. When not reading, she can be found blogging at Empress of Books or on Twitter at @EmpressLiran.
Anticipated Winter + Spring 2016 Diverse Reads
Hello there! I'm Liran from Empress of Books /@EmpressLiran on Twitter and I love to read. It's always a bonus when the books I'm reading feature diversity in a positive way because this world isn't entirely comprised of white, cis-gender, heterosexual, perfect people. Our differences are what make us unique, and I believe literature should reflect that.
Before I begin my list of anticipated diverse reads, I'd like to thank Shelly and Octavia for having me on here. You two ladies are awesome and I love that you let me be a part of Diversity Month. Thank you.
Let's begin! Disclaimer: These books are in no particular order. I want them all ASAP.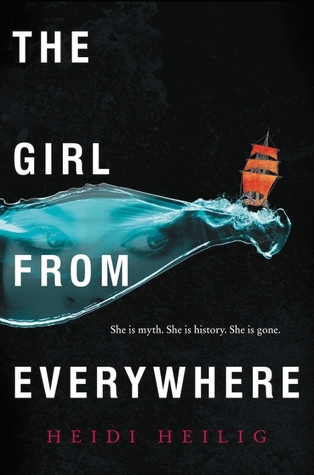 First up, we have Heidi Heilig's The Girl From Everywhere coming out February 16, 2016 from Greenwillow. The Girl From Everywhere features a female protagonist, Nix, who has one white parent and one Chinese parent. This novel tells the tale of a girl whose father is on the hunt for a map of 1868 Honolulu. He hopes to go back and save Nix's mother who died while giving birth to Nix. I have a serious love for pirate stories, and I am seriously dying for this one.
Next on the list of books I would sell my soul for, we have The Star-Touched Queen by Roshani Chokshi, coming May 3rd, 2016 from St. Martin's Griffin. This luscious tale inspired by Indian mythology follows Maya who is "cursed with a horoscope that promises a marriage of Death and Destruction," and now, the Queen of Akaran. It's a fantasy (because that may or may not be my favourite genre of all-time) with exquisite writing (Roshani has some serious skills). Go add this one to your TBR ASAP if you haven't done so yet.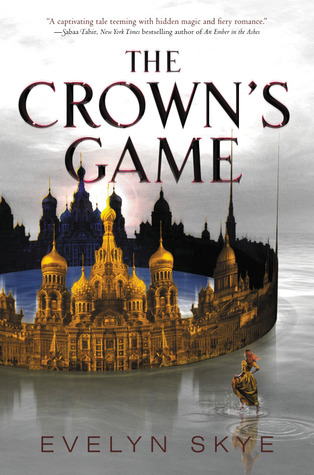 This one needs no introduction because The Crown's Game by Evelyn Skye (coming May 17, 2016 from Balzer + Bray) is set in Imperial Russia (SCORE!!!) about a boy and a girl who must compete to become the Imperial Enchanter. Enough said.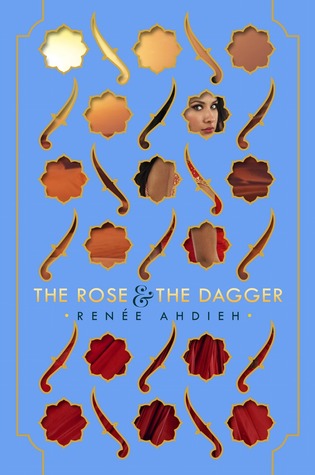 If you're not waiting on The Rose and the Dagger by Renée Ahdieh, you need to read The Wrath and the Dawn. This sequel to the lush retelling of A Thousand and One Arabian Nights that was hotly anticipated by so many earlier this year will likely be filled with more beautiful writing, stellar descriptions, and all. The. Feels. It comes out May 3rd, 2016 from Putnam Juvenile.
I don't know much about Of Fire and Stars by Audrey Coulthurst (there isn't a proper synopsis or release date on Goodreads yet), but this debut is a fantasy and will feature a LGBT protagonist. It comes out from Balzer + Bray and I need it now.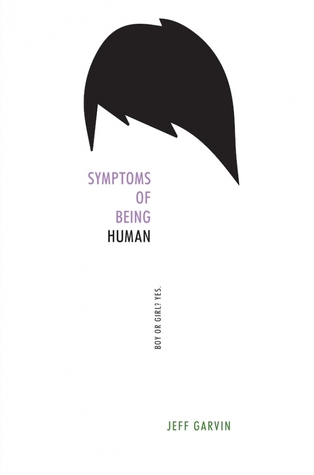 Symptoms of Being Human by Jeff Garvin about a gender-fluid teenager who blogs online anonymously comes out February 2nd, 2016 from Balzer + Bray. We follow Riley on their search for an identity and it's going to be beautiful and heart-breaking. I just want it so bad.
I can't think of any other books that I'm particularly excited for right now, so sorry if I missed one you're particularly excited for.
– Liran
—
Have you heard of these books? Are you looking forward to reading them? Let's discuss in the comments!