Hi everyone! Today I'm super honoured to have Tera Lynn Childs, about of Ten Things Sloane Hates About Tru discussing how she wrote her love interest, Tru. Hope you all enjoy the post!
About the Book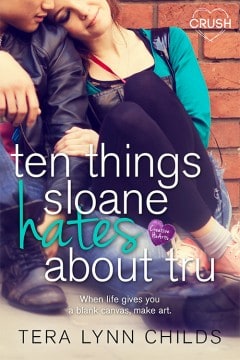 Ten Things Sloane Hates about Tru by Tera Lynn Childs
Published September 14th 2015
Add it on GoodReads!
when life gives you a blank canvas, make art.

Sloane Whitaker hates everything about moving to Texas. She hates leaving behind her friends and half her family in New York, starting over senior year at Austin's NextGen Academy, and having to say she lives in Texas. Most of all, she hates that it's all her fault. If she wants to earn her way back to the Big Apple, she has to prove she can still be the perfect daughter.

Which means no vandalism art, no trouble at school, and absolutely no Tru Dorsey, her serial screw-up neighbor, who loves nothing more than pushing her buttons.

But from the moment he vaults onto the roof outside her bedroom, there is something about him that makes her want to break every rule. Suddenly it's not the ten things she hates about Tru that are at the top of her list. It's the ten reasons she doesn't want to be without him.
About the Author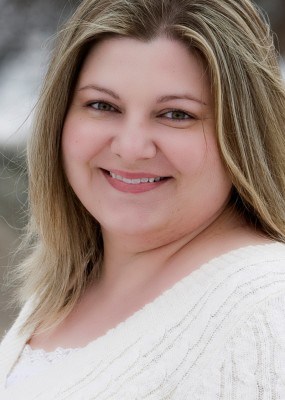 Tera Lynn Childs is the RITA-award-winning young adult author of the mythology-based Oh. My. Gods. series, the Forgive My Fins mermaid romance series, the kick-butt monster-hunting Sweet Venom trilogy, and the Darkly Fae series. She also writes the City Chicks sweet chick lit romance series and is co-writing the Hero Agenda series with Tracy Deebs. Tera lives nowhere in particular and spends her time writing wherever she can find a comfy chair and a steady stream of caffeinated beverages.
Humanity is a Laser Light Show
I went to high school in a little corner of the Midwest. While some schools in my town had diverse student bodies, mine did not. I can count on one hand the number of minorities in my graduating class of almost four hundred and on one finger the number of non-Christians (technically a half finger because he was half Jewish).
As writers, we often draw on our own experiences to make the world we're writing feel real and believable. When I rewind into my teen memories to write from a personal teen perspective, I see a very WASP (white Anglo-Saxon protestant) student body. Diversity was not part of my high school experience.
For years I shied away from writing diverse characters, and that was one of the reasons why. The other reason was that I was afraid of being somehow insensitive or inauthentic to an ethnicity or culture that is not my own to explore. How dare I presume to know what it's like to be a black/Muslim/gay teenager? I have no standing to even try.
And then my good friend (and amazingly talented author) Heather Petty said something very important. (I'm paraphrasing here.) "You can write about a kid in a wheelchair without it being a story about being in a wheelchair." (She often says brilliant things like that. Everyone should follow her and read her book, Lock & Mori.)
Her words made me realize two very important things:
The thing that is different about someone doesn't define them.
Knowing one thing about someone doesn't tell you everything about them.
Those realizations broke me out of the mindset that there was only one right way to write a given diversity. Humanity is a spectrum, and that spectrum spans all races, ethnicities, religions, sexes, genders, disabilities, socio-economic statues, hobbies, interests, intelligences, and more. More than a spectrum, it's a laser light show. With lines of all colors and intensities criss-crossing each other, getting all mixed up and twisted together. There is no such thing as a typical [fill in the blank]. There are just individuals.
So when I sat down to write Tru Dorsey, the half-white half-Japanese hero of Ten Things Sloane Hates About Tru, I focused in on him. On Tru the (fictional) person, not Tru the stereotype. I didn't try to give him traits that seemed "more Asian" (whatever that might mean). I just closed my eyes, put him on the page, and followed where he led. The exact same as I've done with every other character I've written.
The end result? Out of all the boys I've written, Tru is my favorite. (Don't tell Quince from Forgive My Fins. He'll be heartbroken.) Not because he's mixed-race, but because he's charming and sarcastic and funny and heartbreaking and a risk-taker and just… Tru.
—
What did you think of Tera's post? Are you excited to read Ten Things Sloane Hates Abut Tru? Let's discuss in the comments!