Today I have Alexia from Adventures in Reading discussing her favourite diverse reads! I love Alexia's blog and I admire her as general blogger/human and I was so glad to hear that she wanted to contribute to this event! If you don't follow her already, go do so immediately! You won't regret it!
About Alexia
She is a 29 year old blogger who has been blogging about books for over two years. She's a coffee addict and a chocolate addict. She have 3 wonderful cats who bring her so much joy every single day. Her favorite way to wind down after a busy day is to binge watch Netflix with rocky road ice cream. You can find her at Adventures in Reading or follow her on Twitter.
Alexia's Diverse Recommendations!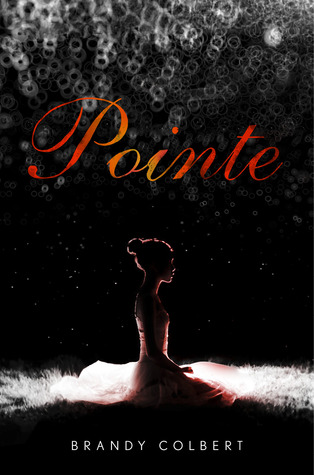 Pointe by Brandy Colbert
Published April 10th 2014
Add it on Goodreads
Theo is better now.

She's eating again, dating guys who are almost appropriate, and well on her way to becoming an elite ballet dancer. But when her oldest friend, Donovan, returns home after spending four long years with his kidnapper, Theo starts reliving memories about his abduction—and his abductor.

Donovan isn't talking about what happened, and even though Theo knows she didn't do anything wrong, telling the truth would put everything she's been living for at risk. But keeping quiet might be worse.
Why Alexia Recommends It: I read this book back in 2014, and it still sticks with me today. We have a book that tackles serious issues such as eating disorders, kidnapping, pedophilia, rape etc. Not to mention the main character, Theo, is an African American teenager, one of the few in her Chicago school. This book exemplifies diversity in the best way.
Far From You by Tess Sharpe

Published April 8th 2014
Add it to GoodReads
Sophie Winters nearly died. Twice.

The first time, she's fourteen, and escapes a near-fatal car accident with scars, a bum leg, and an addiction to Oxy that'll take years to kick.

The second time, she's seventeen, and it's no accident. Sophie and her best friend Mina are confronted by a masked man in the woods. Sophie survives, but Mina is not so lucky. When the cops deem Mina's murder a drug deal gone wrong, casting partial blame on Sophie, no one will believe the truth: Sophie has been clean for months, and it was Mina who led her into the woods that night for a meeting shrouded in mystery.

After a forced stint in rehab, Sophie returns home to a chilly new reality. Mina's brother won't speak to her, her parents fear she'll relapse, old friends have become enemies, and Sophie has to learn how to live without her other half. To make matters worse, no one is looking in the right places and Sophie must search for Mina's murderer on her own. But with every step, Sophie comes closer to revealing all: about herself, about Mina and about the secret they shared.
Why Alexia Recommended It: Hello, bisexual female main character. Holy crap, I loved Sophie through all of her flaws. This book tackled addiction very well.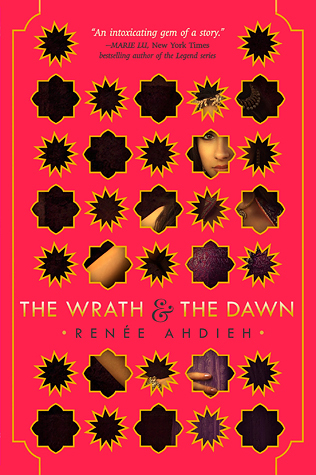 The Wrath and the Dawn by Renee Ahdieh
Published May 12th 2015
Add it to Goodreads
One Life to One Dawn.

In a land ruled by a murderous boy-king, each dawn brings heartache to a new family. Khalid, the eighteen-year-old Caliph of Khorasan, is a monster. Each night he takes a new bride only to have a silk cord wrapped around her throat come morning. When sixteen-year-old Shahrzad's dearest friend falls victim to Khalid, Shahrzad vows vengeance and volunteers to be his next bride. Shahrzad is determined not only to stay alive, but to end the caliph's reign of terror once and for all.

Night after night, Shahrzad beguiles Khalid, weaving stories that enchant, ensuring her survival, though she knows each dawn could be her last. But something she never expected begins to happen: Khalid is nothing like what she'd imagined him to be. This monster is a boy with a tormented heart. Incredibly, Shahrzad finds herself falling in love. How is this possible? It's an unforgivable betrayal. Still, Shahrzad has come to understand all is not as it seems in this palace of marble and stone. She resolves to uncover whatever secrets lurk and, despite her love, be ready to take Khalid's life as retribution for the many lives he's stolen. Can their love survive this world of stories and secrets?

Inspired by A Thousand and One Nights, The Wrath and the Dawn is a sumptuous and enthralling read from beginning to end.
Why Alexia Recommended It: Hello gorgeous book! This book was a retelling, and it was gorgeous. From the writing, to the characters to the culture to the cover. This book was stunning.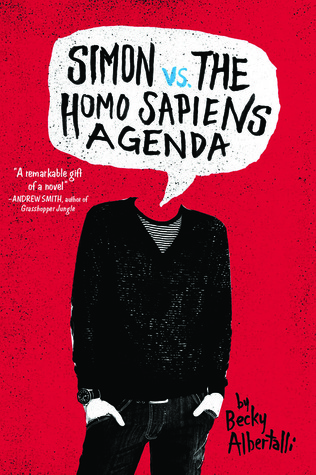 Simon vs the Homo Sapiens Agenda by Becky Albertalli
Published April 7th 2015
Add it to GoodReads
Sixteen-year-old and not-so-openly gay Simon Spier prefers to save his drama for the school musical. But when an email falls into the wrong hands, his secret is at risk of being thrust into the spotlight. Now Simon is actually being blackmailed: if he doesn't play wingman for class clown Martin, his sexual identity will become everyone's business. Worse, the privacy of Blue, the pen name of the boy he's been emailing, will be compromised.

With some messy dynamics emerging in his once tight-knit group of friends, and his email correspondence with Blue growing more flirtatious every day, Simon's junior year has suddenly gotten all kinds of complicated. Now, change-averse Simon has to find a way to step out of his comfort zone before he's pushed out—without alienating his friends, compromising himself, or fumbling a shot at happiness with the most confusing, adorable guy he's never met.
Why Alexia Recommended It: I have yet to find a LGBT book from 2015 that I love as much as I love this one. It was cute, nerdy and adorable. Plus, Oreos make a big showing in this book.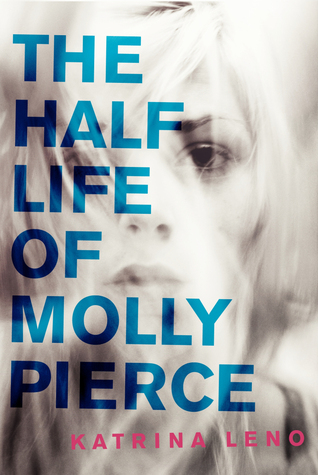 The Half Life of Molly Pierce by Katrina Leno
Published July 8th 2014
Add it on GoodReads
You take it for granted. Waking up. Going to school, talking to your friends. Watching a show on television or reading a book or going out to lunch.

You take for granted going to sleep at night, getting up the next day, and remembering everything that happened to you before you closed your eyes.

You live and you remember.

Me, I live and I forget.

But now—now I am remembering.

For all of her seventeen years, Molly feels like she's missed bits and pieces of her life. Now, she's figuring out why. Now, she's remembering her own secrets. And in doing so, Molly uncovers the separate life she seems to have led…and the love that she can't let go.

The Half Life of Molly Pierce is a suspenseful, evocative psychological mystery about uncovering the secrets of our pasts, facing the unknowns of our futures, and accepting our whole selves.
Why Alexia Recommended It: This book was another one of my favorites for 2014. Books about Dissociative Identity Disorder have always fascinated me. This book was no exception. It was unique, captivating and it's still the first fictional book I've read about this disorder.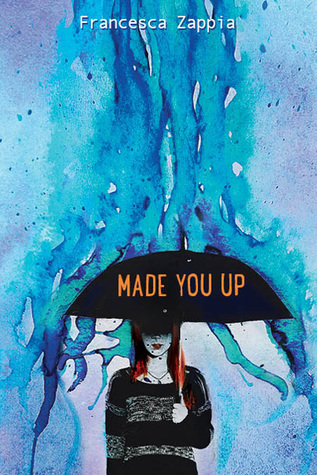 Made You Up by Fancesca Zappia
Published May 19th 2015
Add it on GoodReads
Reality, it turns out, is often not what you perceive it to be—sometimes, there really is someone out to get you. Made You Up tells the story of Alex, a high school senior unable to tell the difference between real life and delusion. This is a compelling and provoking literary debut that will appeal to fans of Wes Anderson, Silver Linings Playbook, and Liar.

Alex fights a daily battle to figure out the difference between reality and delusion. Armed with a take-no-prisoners attitude, her camera, a Magic 8-Ball, and her only ally (her little sister), Alex wages a war against her schizophrenia, determined to stay sane long enough to get into college. She's pretty optimistic about her chances until classes begin, and she runs into Miles. Didn't she imagine him? Before she knows it, Alex is making friends, going to parties, falling in love, and experiencing all the usual rites of passage for teenagers. But Alex is used to being crazy. She's not prepared for normal.

Funny, provoking, and ultimately moving, this debut novel featuring the quintessential unreliable narrator will have readers turning the pages and trying to figure out what is real and what is made up.
Why Alexia Recommended It: This book was everything I could ever hope for. Schizophrenia is another illness that has fascinated me, and this book was utterly gorgeous. The characters were diverse, interesting and the book left me wanting more, in a really good way.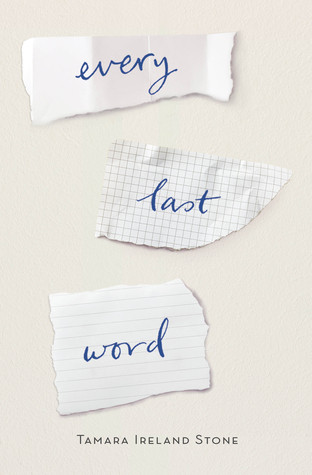 Every Last Word by Tamara Ireland Stone
Published June 16th 2015
Add it on GoodReads
If you could read my mind, you wouldn't be smiling.

Samantha McAllister looks just like the rest of the popular girls in her junior class. But hidden beneath the straightened hair and expertly applied makeup is a secret that her friends would never understand: Sam has Purely-Obsessional OCD and is consumed by a stream of dark thoughts and worries that she can't turn off.

Second-guessing every move, thought, and word makes daily life a struggle, and it doesn't help that her lifelong friends will turn toxic at the first sign of a wrong outfit, wrong lunch, or wrong crush. Yet Sam knows she'd be truly crazy to leave the protection of the most popular girls in school. So when Sam meets Caroline, she has to keep her new friend with a refreshing sense of humor and no style a secret, right up there with Sam's weekly visits to her psychiatrist.

Caroline introduces Sam to Poet's Corner, a hidden room and a tight-knit group of misfits who have been ignored by the school at large. Sam is drawn to them immediately, especially a guitar-playing guy with a talent for verse, and starts to discover a whole new side of herself. Slowly, she begins to feel more "normal" than she ever has as part of the popular crowd . . . until she finds a new reason to question her sanity and all she holds dear.
Why Alexia Recommended It: I am never again going to be the same after reading this book. This book tackled OCD in such a raw, real way. It was the first step to some personal healing for myself. I saw so much of myself in Sam's world.
Fault Line by Christa Desir
Published October 15th 2013
Add it on GoodReads
Ben could date anyone he wants, but he only has eyes for the new girl — sarcastic free-spirit, Ani. Luckily for Ben, Ani wants him too. She's everything Ben could ever imagine. Everything he could ever want.

But that all changes after the party. The one Ben misses. The one Ani goes to alone.

Now Ani isn't the girl she used to be, and Ben can't sort out the truth from the lies. What really happened, and who is to blame?

Ben wants to help her, but she refuses to be helped. The more she pushes Ben away, the more he wonders if there's anything he can do to save the girl he loves.
Why Alexia Recommended It: This book was different in how it handled the aftermath of rape. Very rarely do we get to see a book about rape end very open ended. They normally end with a happily ever after or even just an implied HEA. Not so with this one. This book had a very open ended ending and I thought that was realistic.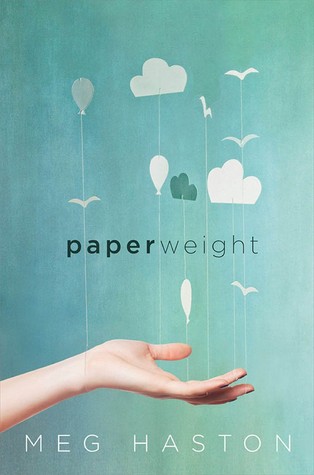 Paperweight by Meg Haston
Published July 7th 2015
Add it on GoodReads
Seventeen-year-old Stevie is trapped. In her life. And now in an eating-disorder treatment center on the dusty outskirts of the New Mexico desert.

Life in the center is regimented and intrusive, a nightmare come true. Nurses and therapists watch Stevie at mealtime, accompany her to the bathroom, and challenge her to eat the foods she's worked so hard to avoid.

Her dad has signed her up for sixty days of treatment. But what no one knows is that Stevie doesn't plan to stay that long. There are only twenty-seven days until the anniversary of her brother Josh's death—the death shecaused. And if Stevie gets her way, there are only twenty-seven days until she too will end her life.
Why Alexia Recommended it: This book contained two of my favorite tropes, a bisexual character, toxic friendships. It also had really awesome character development for the main character. It was not an easy book to read, but it was an important one.
Little Peach by Peggy Kern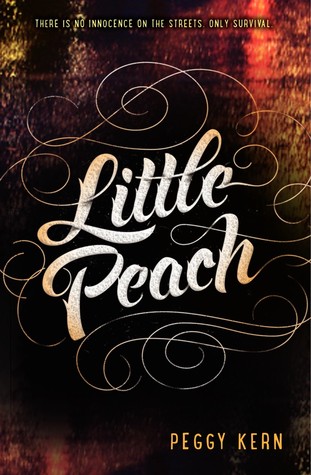 Published March 10th 2015
Add it on GoodReads
What do you do if you're in trouble?

When Michelle runs away from her drug-addicted mother, she has just enough money to make it to New York City, where she hopes to move in with a friend. But once she arrives at the bustling Port Authority, she is confronted with the terrifying truth: she is alone and out of options.

Then she meets Devon, a good-looking, well-dressed guy who emerges from the crowd armed with a kind smile, a place for her to stay, and eyes that seem to understand exactly how she feels.

But Devon is not what he seems to be, and soon Michelle finds herself engulfed in the world of child prostitution where he becomes her "Daddy" and she his "Little Peach." It is a world of impossible choices, where the line between love and abuse, captor and savior, is blurred beyond recognition.

This hauntingly vivid story illustrates the human spirit's indomitable search for home, and one girl's struggle to survive.
Why Alexia Recommended It: This book basically broke me into pieces. It was about a girl who ended up in prostitution and it was a very real, gritty and heartbreaking look into the world of prostitution. No one wants to believe that it exists. No one wants to believe that little kids are pulled into this life, but they are.
—
Thanks Alexia for this awesome list! Have you read any of the books on this list?