Hi everyone! I recently read some amazing books and I can't wait to share them with you! 3/4 of these are LGBTQIA+ books, in honour of Pride week/month, and I loved them all!
Alex as Well by Alyssa Brugman
Released January 20th 2015 by Henry Holt and Co.
Rating: ★★★★☆
Alex is ready for things to change, in a big way. Everyone seems to think she's a boy, but for Alex the whole boy/girl thing isn't as simple as either/or, and when she decides girl is closer to the truth, no one knows how to react, least of all her parents. Undeterred, Alex begins to create a new identity for herself: ditching one school, enrolling in another, and throwing out most of her clothes. But the other Alex—the boy Alex—has a lot to say about that. Heartbreaking and droll in equal measures, Alex As Well is a brilliantly told story of exploring gender and sexuality, navigating friendships, and finding a place to belong.
My thoughts: This one is seriously amazing. If you're looking to read more books about transgender teens, Alex as Well is definitely one I highly recommend. The story was thrilling, the main character likeable and a bit heartbreaking. I loved every minute of it!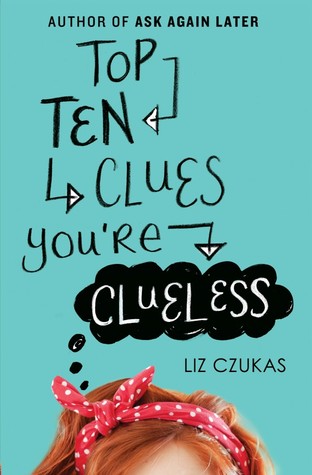 Top Ten Clues You're Clueless by Liz Czukas
Released by December 9th 2014 by HarperTeen
Rating: ★★★★☆
Top Five Things That Are Ruining Chloe's Day

5) Working the 6:30 a.m. shift at GoodFoods Market

4) Crashing a cart into a customer's car right in front of her snarky coworker Sammi

3) Trying to rock the "drowned rat" look after being caught in a snowstorm

2) Making zero progress with her crush, Tyson (see #3)

1) Being accused—along with her fellow teenage employees—of stealing upwards of $10,000

Chloe would rather be anywhere than locked in work jail (aka the break room) with five of her coworkers . . . even if one of them is Tyson. But if they can band together to clear their names, what looks like a total disaster might just make Chloe's list of Top Ten Best Moments.
My thoughts: Liz Czukas does not disappoint again! I loved her debut Ask Again Later and this one is the perfect cute Christmas story!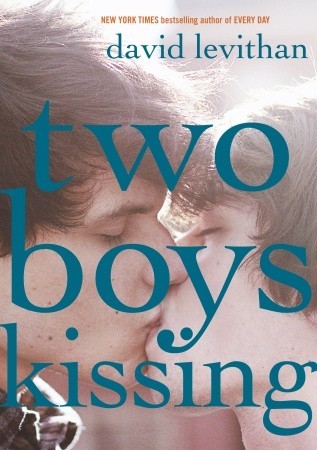 Two Boys Kissing by David Levithan
Released August 27th 2013 by Knopf Books for Young Readers
Rating: ★★★★★
New York Times  bestselling author David Levithan tells the based-on-true-events story of Harry and Craig, two 17-year-olds who are about to take part in a 32-hour marathon of kissing to set a new Guinness World Record—all of which is narrated by a Greek Chorus of the generation of gay men lost to AIDS.

While the two increasingly dehydrated and sleep-deprived boys are locking lips, they become a focal point in the lives of other teen boys dealing with languishing long-term relationships, coming out, navigating gender identity, and falling deeper into the digital rabbit hole of gay hookup sites—all while the kissing former couple tries to figure out their own feelings for each other.
My thoughts: I've wanted to read this book for so long and it's SO GOOD. Like ah-mazing! I loved the unique perspective and the kissing damn, I want a kiss like that! 😅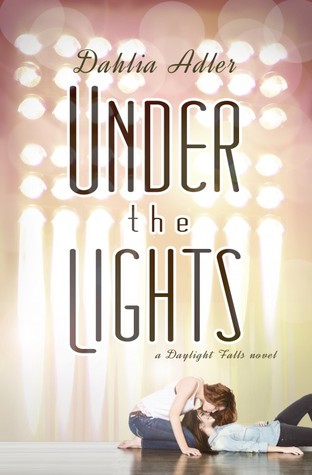 Under the Lights by Dahlia Adler
Released on June 30th 2015 by Spencer Hill Contemporary
Rating: ★★★★★

Josh Chester loves being a Hollywood bad boy, coasting on his good looks, his parties, his parents' wealth, and the occasional modeling gig. But his laid-back lifestyle is about to change. To help out his best friend, Liam, he joins his hit teen TV show, Daylight Falls … opposite Vanessa Park, the one actor immune to his charms. (Not that he's trying to charm her, of course.) Meanwhile, his drama-queen mother blackmails him into a new family reality TV show, with Josh in the starring role. Now that he's in the spotlight—on everyone's terms but his own—Josh has to decide whether a life as a superstar is the one he really wants.

Vanessa Park has always been certain about her path as an actor, despite her parents' disapproval. But with all her relationships currently in upheaval, she's painfully uncertain about everything else. When she meets her new career handler, Brianna, Van is relieved to have found someone she can rely on, now that her BFF, Ally, is at college across the country. But as feelings unexpectedly evolve beyond friendship, Van's life reaches a whole new level of confusing. And she'll have to choose between the one thing she's always loved … and the person she never imagined she could.
My Thoughts: GUYS, THIS BOOK THOUGH. THIS BOOK. It's amazing okay. I mean only if you like awesome f/f romance, kick ass diversity and characters that make you want to reach into the book and hug them so… Seriously, READ THIS BOOK.
—
Have you read any of these books? Are you interested in them? Let me know in the comments!
Related Posts