Hi everyone! Our Publisher Spotlight Event is wrapping up and one of the last publishers we're going to feature is HarperCollins Publishers! They have so many awesome imprints like HarperTeen, Balzer + Bray, Katherine Tegen, Greenwillow and William Morrow and Company. We love so many of their books and this post is just a giant list of all of them! You can click of the book covers to find the GoodReads link!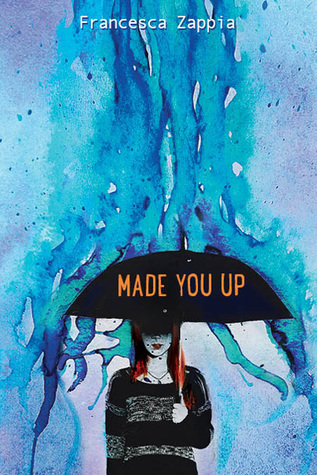 Made You Up by Francesca Zappia
Released May 19th, Greenwillow Imprint
Reality, it turns out, is often not what you perceive it to be—sometimes, there really is someone out to get you. Made You Up tells the story of Alex, a high school senior unable to tell the difference between real life and delusion. This is a compelling and provoking literary debut that will appeal to fans of Wes Anderson, Silver Linings Playbook, and Liar.

Alex fights a daily battle to figure out the difference between reality and delusion. Armed with a take-no-prisoners attitude, her camera, a Magic 8-Ball, and her only ally (her little sister), Alex wages a war against her schizophrenia, determined to stay sane long enough to get into college. She's pretty optimistic about her chances until classes begin, and she runs into Miles. Didn't she imagine him? Before she knows it, Alex is making friends, going to parties, falling in love, and experiencing all the usual rites of passage for teenagers. But Alex is used to being crazy. She's not prepared for normal.

Funny, provoking, and ultimately moving, this debut novel featuring the quintessential unreliable narrator will have readers turning the pages and trying to figure out what is real and what is made up.
Making Pretty by Corey Ann Haydu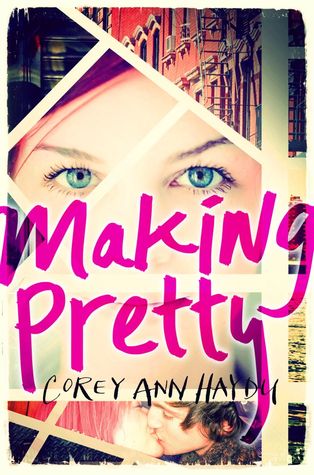 Released May 12th 2015, Katherine Tegen Imprint
Montana and her sister, Arizona, are named after the mountainous states their mother left them for. But Montana is a New York City girl through and through, and as the city heats up, she's stepping into the most intense summer of her life.

With Arizona wrapped up in her college world and their father distracted by yet another divorce, Montana's been immersing herself in an intoxicating new friendship with a girl from her acting class. Karissa is bold, imperfectly beautiful, and unafraid of being vulnerable. She's everything Montana would like to become. But the friendship with Karissa is driving a wedge between Montana and her sister, and the more of her own secrets Karissa reveals, the more Montana has to wonder if Karissa's someone she can really trust.

In the midst of her uncertainty, Montana finds a heady distraction in Bernardo. He's serious and spontaneous, and he looks at Montana in the way she wants to be seen. For the first time, Montana understands how you can become both lost and found in somebody else. But when that love becomes everything, where does it leave the rest of her imperfect life?
Pivot Point by Kasie West
Released February 12th 2013, HarperTeen Imprint
Knowing the outcome doesn't always make a choice easier…

Addison Coleman's life is one big "What if?" As a Searcher, whenever Addie is faced with a choice, she can look into the future and see both outcomes. It's the ultimate insurance plan against disaster. Or so she thought. When Addie's parents ambush her with the news of their divorce, she has to pick who she wants to live with—her father, who is leaving the paranormal compound to live among the "Norms," or her mother, who is staying in the life Addie has always known. Addie loves her life just as it is, so her answer should be easy. One Search six weeks into the future proves it's not.

In one potential future, Addie is adjusting to life outside the Compound as the new girl in a Norm high school where she meets Trevor, a cute, sensitive artist who understands her. In the other path, Addie is being pursued by the hottest guy in school—but she never wanted to be a quarterback's girlfriend. When Addie's father is asked to consult on a murder in the Compound, she's unwittingly drawn into a dangerous game that threatens everything she holds dear. With love and loss in both lives, it all comes down to which reality she's willing to live through… and who she can't live without.
The Half Life of Molly Pierce by Katrina Leno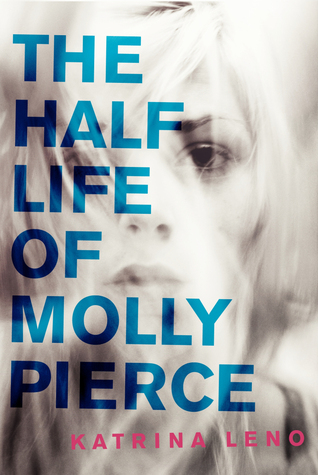 Released July 8th 2014, HarperTeen
You take it for granted. Waking up. Going to school, talking to your friends. Watching a show on television or reading a book or going out to lunch.

You take for granted going to sleep at night, getting up the next day, and remembering everything that happened to you before you closed your eyes.

You live and you remember.

Me, I live and I forget.

But now—now I am remembering.

For all of her seventeen years, Molly feels like she's missed bits and pieces of her life. Now, she's figuring out why. Now, she's remembering her own secrets. And in doing so, Molly uncovers the separate life she seems to have led…and the love that she can't let go.

The Half Life of Molly Pierce is a suspenseful, evocative psychological mystery about uncovering the secrets of our pasts, facing the unknowns of our futures, and accepting our whole selves.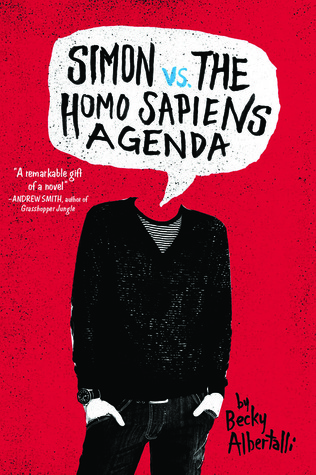 Simon vs. The Homo Sapiens Agenda by Becky Albertalli
Released April 7th 2015, Balzer + Bray Imprint
Sixteen-year-old and not-so-openly gay Simon Spier prefers to save his drama for the school musical. But when an email falls into the wrong hands, his secret is at risk of being thrust into the spotlight. Now Simon is actually being blackmailed: if he doesn't play wingman for class clown Martin, his sexual identity will become everyone's business. Worse, the privacy of Blue, the pen name of the boy he's been emailing, will be compromised.

With some messy dynamics emerging in his once tight-knit group of friends, and his email correspondence with Blue growing more flirtatious every day, Simon's junior year has suddenly gotten all kinds of complicated. Now, change-averse Simon has to find a way to step out of his comfort zone before he's pushed out—without alienating his friends, compromising himself, or fumbling a shot at happiness with the most confusing, adorable guy he's never met.
None of the Above by I.W. Gregorio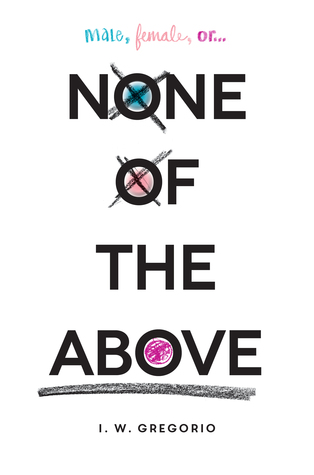 Released April 7th 2015, Balzer + Bray Imprint
A groundbreaking story about a teenage girl who discovers she was born intersex… and what happens when her secret is revealed to the entire school. Incredibly compelling and sensitively told, None of the Above is a thought-provoking novel that explores what it means to be a boy, a girl, or something in between.

What if everything you knew about yourself changed in an instant?

When Kristin Lattimer is voted homecoming queen, it seems like another piece of her ideal life has fallen into place. She's a champion hurdler with a full scholarship to college and she's madly in love with her boyfriend. In fact, she's decided that she's ready to take things to the next level with him.

But Kristin's first time isn't the perfect moment she's planned—something is very wrong. A visit to the doctor reveals the truth: Kristin is intersex, which means that though she outwardly looks like a girl, she has male chromosomes, not to mention boy "parts."

Dealing with her body is difficult enough, but when her diagnosis is leaked to the whole school, Kristin's entire identity is thrown into question. As her world unravels, can she come to terms with her new self?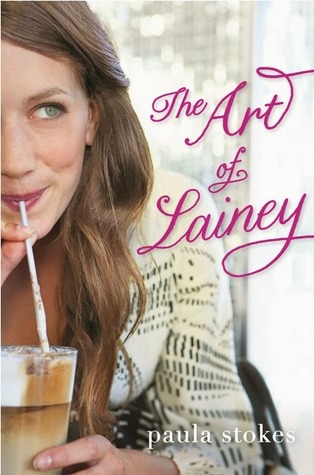 The Art of Lainey by Paula Stokes
Released May 20th 2014, HarperTeen Imprint
Soccer star Lainey Mitchell is gearing up to spend an epic summer with her amazing boyfriend, Jason, when he suddenly breaks up with her—no reasons, no warning, and in public no less! Lainey is more than crushed, but with help from her friend Bianca, she resolves to do whatever it takes to get Jason back.

And that's when the girls stumble across a copy of The Art of War. With just one glance, they're sure they can use the book to lure Jason back into Lainey's arms. So Lainey channels her inner warlord, recruiting spies to gather intel and persuading her coworker Micah to pose as her new boyfriend to make Jason jealous. After a few "dates", it looks like her plan is going to work! But now her relationship with Micah is starting to feel like more than just a game.

What's a girl to do when what she wants is totally different from what she needs? How do you figure out the person you're meant to be with if you're still figuring out the person you're meant to be?
Dorothy Must Die by Danielle Paige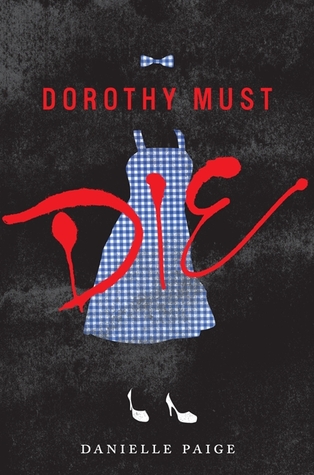 Released April 1st 2014
I didn't ask for any of this. I didn't ask to be some kind of hero.

But when your whole life gets swept up by a tornado – taking you with it – you have no choice but to go along, you know?

Sure, I've read the books. I've seen the movies. I know the song about the rainbow and the happy little bluebirds. But I never expected Oz to look like this. To be a place where Good Witches can't be trusted, Wicked Witches may just be the good guys, and winged monkeys can be executed for acts of rebellion. There's still a yellow brick road – but even that's crumbling.

What happened? Dorothy.

They say she found a way to come back to Oz. They say she seized power and the power went to her head. And now no one is safe.

My name is Amy Gumm – and I'm the other girl from Kansas.

I've been recruited by the Revolutionary Order of the Wicked.

I've been trained to fight.

And I have a mission.
Sea of Shadows by Kelley Armstrong
Released April 8th 2014
In the Forest of the Dead, where the empire's worst criminals are exiled, twin sisters Moria and Ashyn are charged with a dangerous task. For they are the Keeper and the Seeker, and each year they must quiet the enraged souls of the damned.

Only this year, the souls will not be quieted.

Ambushed and separated by an ancient evil, the sisters' journey to find each other sends them far from the only home they've ever known. Accompanied by a stubborn imperial guard and a dashing condemned thief, the girls cross a once-empty wasteland, now filled with reawakened monsters of legend, as they travel to warn the emperor. But a terrible secret awaits them at court—one that will alter the balance of their world forever.
Wait For You by Jennifer L. Armentrout

Released September 3rd 2013, William Morrow Paperbacks
Some things are worth waiting for.

Traveling thousands of miles from home to enter college is the only way nineteen-year-old Avery Morgansten can escape what happened at the Halloween party five years ago–an event that forever changed her life. All she needs to do is make it to her classes on time, make sure the bracelet on her left wrist stays in place, not draw any attention to herself, and maybe–please God–make a few friends, because surely that would be a nice change of pace. The one thing she didn't need and never planned on was capturing the attention of the one guy who could shatter the precarious future she's building for herself.

Some things are worth experiencing.

Cameron Hamilton is six feet and three inches of swoon-worthy hotness, complete with a pair of striking blue eyes and a remarkable ability to make her want things she believed were irrevocably stolen from her. She knows she needs to stay away from him, but Cam is freaking everywhere, with his charm, his witty banter, and that damn dimple that's just so… so lickable. Getting involved with him is dangerous, but when ignoring the simmering tension that sparks whenever they are around each other becomes impossible, he brings out a side of her she never knew existed.

Some things should never be kept quiet.

But when Avery starts receiving threatening emails and phone calls forcing her to face a past she wants silenced, she's has no other choice but to acknowledge that someone is refusing to allow her to let go of that night when everything changed. When the devastating truth comes out, will she resurface this time with one less scar? And can Cam be there to help her or will he be dragged down with her?

And some things are worth fighting for.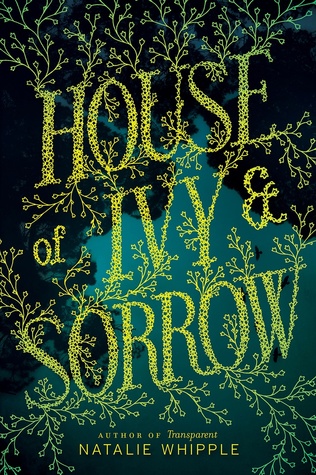 House of Ivy and Sorrow by Natalie Whipple
Released April 15th 2014, HarperTeen
Josephine Hemlock has spent the last 10 years hiding from the Curse that killed her mother. But when a mysterious man arrives at her ivy-covered, magic-fortified home, it's clear her mother's killer has finally come to destroy the rest of the Hemlock bloodline. Before Jo can even think about fighting back, she must figure out who she's fighting in the first place. The more truth Jo uncovers, the deeper she falls into witchcraft darker than she ever imagined. Trapped and running out of time, she begins to wonder if the very Curse that killed her mother is the only way to save everyone she loves.
What are some Harper books you love? Do you like any on this list or want to read them? Let us know in the comments!