Today, we're presenting an awesome imprint from Macmillan, St. Martin's Press! Here's some info (directly from the Macmillan site!)
Founded by Macmillan in London in 1952, St. Martin's Press has grown to become one of the preeminent publishers in the United States. From their home in the Flatiron Building in New York, St. Martin's Press publishes under four imprints: St. Martin's Press, Griffin, Minotaur, and Thomas Dunne Books. What defines St. Martin's most is its ability to establish best-selling authors across a broad range of categories, from commercial women's fiction and literary fiction to romance and young adult, to its strength in nonfiction such as military, business, science, politics, and many other categories. St. Martin's authors include Emily Giffin, Jackie Collins, Jeffrey Archer, Louise Penny, Augusten Burroughs, Kristin Hannah, Dr. Ian Smith, Iris Johansen, Lisa Scottoline, Sherrilyn Kenyon, Tatjana Soli, Gail Tsukiyama, Alan Brennert, Daisy Goodwin, Tatiana de Rosnay, P.C. Cast, Howard Wasdin, Alyson Noël, Amanda Hocking, John Hart, Stephen Coonts, and Olen Steinhauer. St. Martin's heritage includes authors such as Robert Ludlum, James Herriot, Rosamunde Pilcher, Dan Brown, Thomas Harris, and Janet Evanovich, among many others.
Here are some books that we think sound/are awesome from this imprint!
---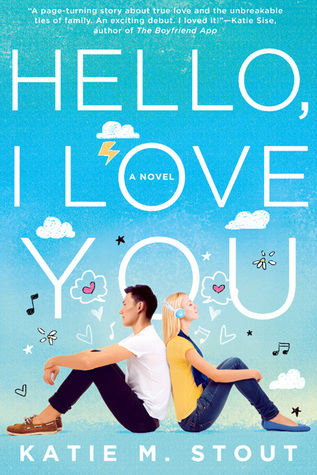 Hello, I Love You by Katie M. Stout
Releasing June 9th, 2015
St. Martin's Press
A teen escapes to a boarding school abroad and falls for a Korean pop star in this fun and fresh romantic novel in the vein of Anna and the French Kiss.

Grace Wilde is running—from the multi-million dollar mansion her record producer father bought, the famous older brother who's topped the country music charts five years in a row, and the mother who blames her for her brother's breakdown. Grace escapes to the farthest place from home she can think of, a boarding school in Korea, hoping for a fresh start.

She wants nothing to do with music, but when her roommate Sophie's twin brother Jason turns out to be the newest Korean pop music superstar, Grace is thrust back into the world of fame. She can't stand Jason, whose celebrity status is only outmatched by his oversized ego, but they form a tenuous alliance for the sake of her friendship with Sophie. As the months go by and Grace adjusts to her new life in Korea, even she can't deny the sparks flying between her and the KPOP idol.

Soon, Grace realizes that her feelings for Jason threaten her promise to herself that she'll leave behind the music industry that destroyed her family. But can Grace ignore her attraction to Jason and her undeniable pull of the music she was born to write? Sweet, fun, and romantic, this young adult novel explores what it means to experience first love and discover who you really are in the process.
---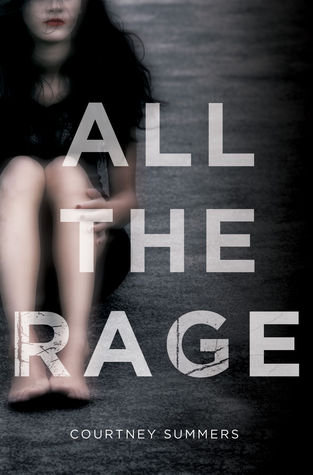 All The Rage by Courtney Summers
Released April 14th, 2015
St. Martin's Griffin Imprint
The sheriff's son, Kellan Turner, is not the golden boy everyone thinks he is, and Romy Grey knows that for a fact. Because no one wants to believe a girl from the wrong side of town, the truth about him has cost her everything—friends, family, and her community. Branded a liar and bullied relentlessly by a group of kids she used to hang out with, Romy's only refuge is the diner where she works outside of town. No one knows her name or her past there; she can finally be anonymous. But when a girl with ties to both Romy and Kellan goes missing after a party, and news of him assaulting another girl in a town close by gets out, Romy must decide whether she wants to fight or carry the burden of knowing more girls could get hurt if she doesn't speak up. Nobody believed her the first time—and they certainly won't now — but the cost of her silence might be more than she can bear.

With a shocking conclusion and writing that will absolutely knock you out,All the Rage examines the shame and silence inflicted upon young women after an act of sexual violence, forcing us to ask ourselves: In a culture that refuses to protect its young girls, how can they survive?
---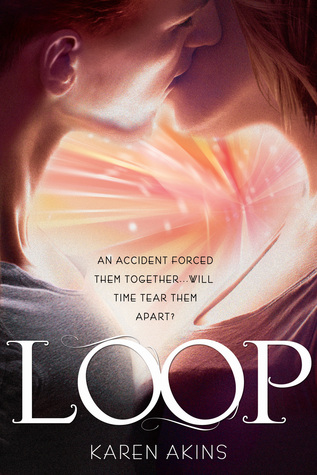 Loop by Karen Akins
Released October 21st, 2014
St. Martin's Griffin
At a school where Quantum Paradox 101 is a required course and history field trips are literal, sixteen year-old time traveler Bree Bennis excels… at screwing up.

After Bree botches a solo midterm to the 21st century by accidentally taking a boy hostage (a teensy snafu), she stands to lose her scholarship. But when Bree sneaks back to talk the kid into keeping his yap shut, she doesn't go back far enough. The boy, Finn, now three years older and hot as a solar flare, is convinced he's in love with Bree, or rather, a future version of her that doesn't think he's a complete pain in the arse. To make matters worse, she inadvertently transports him back to the 23rd century with her.

Once home, Bree discovers that a recent rash of accidents at her school are anything but accidental. Someone is attacking time travelers. As Bree and her temporal tag-along uncover seemingly unconnected clues—a broken bracelet, a missing data file, the art heist of the millennium—that lead to the person responsible, she alone has the knowledge to piece the puzzle together. Knowledge only one other person has. Her future self.

But when those closest to her become the next victims, Bree realizes the attacker is willing to do anything to stop her. In the past, present, or future.
---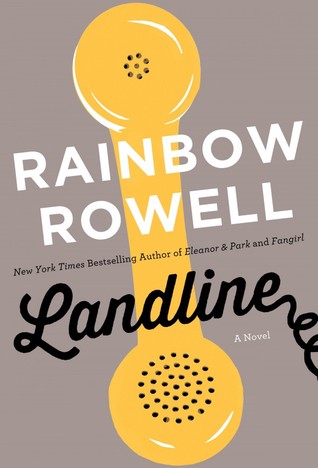 Landline by Rainbow Rowell
Released July 8th, 2014
St. Martin's Press
Georgie McCool knows her marriage is in trouble; it has been in trouble for a long time. She still loves her husband, Neal, and Neal still loves her, deeply — but that almost seems beside the point now.

Maybe that was always beside the point.

Two days before they're supposed to visit Neal's family in Omaha for Christmas, Georgie tells Neal that she can't go. She's a TV writer, and something's come up on her show; she has to stay in Los Angeles. She knows that Neal will be upset with her — Neal is always a little upset with Georgie — but she doesn't expect him to pack up the kids and go home without her.

When her husband and the kids leave for the airport, Georgie wonders if she's finally done it. If she's ruined everything.

That night, Georgie discovers a way to communicate with Neal in the past. It's not time travel, not exactly, but she feels like she's been given an opportunity to fix her marriage before it starts…

Is that what she's supposed to do?

Or would Georgie and Neal be better off if their marriage never happened?
---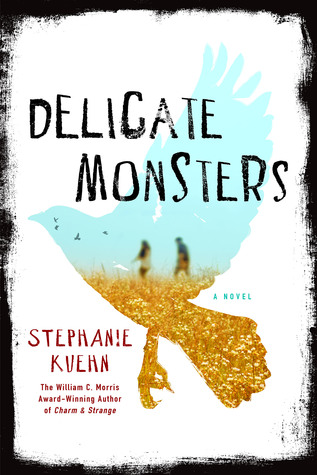 Delicate Monsters by Stephanie Kuehn
Releasing June 9th, 2015
St. Martin's Griffin
From the Morris-Award winning author of Charm & Strange, comes a twisted and haunting tale about three teens uncovering dark secrets and even darker truths about themselves.

When nearly killing a classmate gets seventeen-year-old Sadie Su kicked out of her third boarding school in four years, she returns to her family's California vineyard estate. Here, she's meant to stay out of trouble. Here, she's meant to do a lot of things. But it's hard. She's bored. And when Sadie's bored, the only thing she likes is trouble.

Emerson Tate's a poor boy living in a rich town, with his widowed mother and strange, haunted little brother. All he wants his senior year is to play basketball and make something happen with the girl of his dreams. That's why Emerson's not happy Sadie's back. An old childhood friend, she knows his worst secrets. The things he longs to forget. The things she won't ever let him.

Haunted is a good word for fifteen-year-old Miles Tate. Miles can see the future, after all. And he knows his vision of tragic violence at his school will come true, because his visions always do. That's what he tells the new girl in town. The one who listens to him. The one who recognizes the darkness in his past.

But can Miles stop the violence? Or has the future already been written? Maybe tragedy is his destiny. Maybe it's all of theirs.
---
Have you read any of these St. Martin's Press books? Which ones are you looking forward to reading?
Related Posts