(source)
MacMillan week is almost over so we'd thought we can highlight some of older titles that we still want to read, but haven't gotten around to it yet! Which titles on this list have you wanted to read for a long time but haven't gotten around to it?
---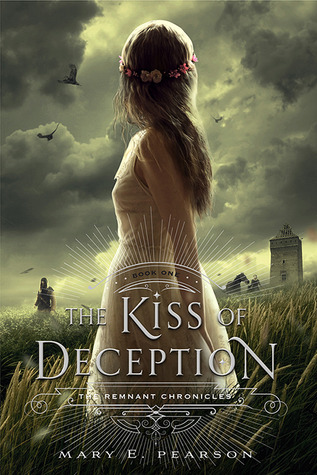 The Kiss of Deception by Mary E. Pearson
Published July 8th 2014
Henry Holt and Co. Imprint
A princess must find her place in a reborn world.
She flees on her wedding day.
She steals ancient documents from the Chancellor's secret collection.
She is pursued by bounty hunters sent by her own father.
She is Princess Lia, seventeen, First Daughter of the House of Morrighan.
The Kingdom of Morrighan is steeped in tradition and the stories of a bygone world, but some traditions Lia can't abide. Like having to marry someone she's never met to secure a political alliance.
Fed up and ready for a new life, Lia flees to a distant village on the morning of her wedding. She settles in among the common folk, intrigued when two mysterious and handsome strangers arrive—and unaware that one is the jilted prince and the other an assassin sent to kill her. Deceptions swirl and Lia finds herself on the brink of unlocking perilous secrets—secrets that may unravel her world—even as she feels herself falling in love.
---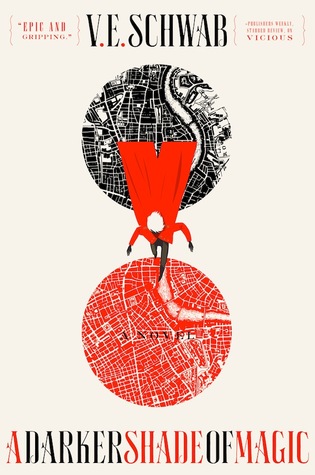 A Darker Shade of Magic by Victoria Schwab
Published February 24th 2015
Tor Books
Kell is one of the last Travelers—rare magicians who choose a parallel universe to visit.
Grey London is dirty, boring, lacks magic, ruled by mad King George. Red London is where life and magic are revered, and the Maresh Dynasty presides over a flourishing empire. White London is ruled by whoever has murdered their way to the throne. People fight to control magic, and the magic fights back, draining the city to its very bones. Once there was Black London—but no one speaks of that now.
Officially, Kell is the Red Traveler, personal ambassador and adopted Prince of Red London, carrying the monthly correspondences between royals of each London. Unofficially, Kell smuggles for those willing to pay for even a glimpse of a world they'll never see. This dangerous hobby sets him up for accidental treason. Fleeing into Grey London, Kell runs afoul of Delilah Bard, a cut-purse with lofty aspirations. She robs him, saves him from a dangerous enemy, then forces him to another world for her 'proper adventure'.
But perilous magic is afoot, and treachery lurks at every turn. To save all of the worlds, Kell and Lila will first need to stay alive—trickier than they hoped.
---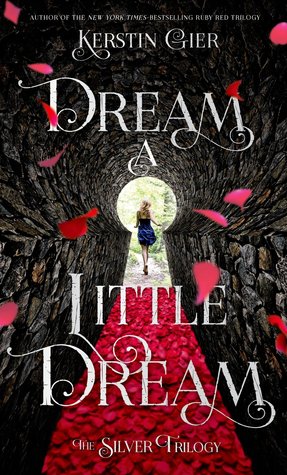 Dream a Little Dream by Kerstin Gier (translated by Anthea Bell)
Published April 14th 2015
Henry Holt and Co. (BYR) Imprint
Mysterious doors with lizard-head knobs. Talking stone statues. A crazy girl with a hatchet. Yes, Liv's dreams have been pretty weird lately. Especially the one where she's in a graveyard at night, watching four boys conduct dark magic rituals.
The strangest part is that Liv recognizes the boys in her dream. They're classmates from her new school in London, the school where she's starting over because her mom has moved them to a new country (again). But what's really scaring Liv is that the dream boys seem to know things about her in real life, things they couldn't possibly know–unless they actuallyare in her dreams? Luckily, Liv never could resist a good mystery, and all four of those boys are pretty cute….
---
Reckoning by Kerry Wilkinson
Published July 1st 2014
St. Martin's Press
One girl. One chance. One destiny.
In the village of Martindale, hundreds of miles north of the new English capital of Windsor, sixteen-year-old Silver Blackthorne takes the Reckoning. This coming-of- age test not only decides her place in society – Elite, Member, Inter or Trog – but also determines that Silver is to become an Offering for King Victor.But these are uncertain times and no one really knows what happens to the teenagers who disappear into Windsor Castle. Is being an Offering the privilege everyone assumes it to be, or do the walls of the castle have something to hide? Trapped in a maze of ancient corridors, Silver finds herself in a warped world of suspicion where it is difficult to know who to trust and who to fear. The one thing Silver does know is that she must find a way out . . . The heart-stopping first book in a new trilogy by UK author Kerry Wilkinson, Reckoning is the story of one girl's determination to escape the whims of a cruel king, and what she must do to survive against all odds.
---
Becoming Jinn by Lori Goldstein
Published April 21st 2015 
Feiwel & Friends Imprint
Forget everything you thought you knew about genies!
Azra has just turned sixteen, and overnight her body lengthens, her olive skin deepens, and her eyes glisten gold thanks to the brand-new silver bangle that locks around her wrist. As she always knew it would, her Jinn ancestry brings not just magical powers but the reality of a life of servitude, as her wish granting is controlled by a remote ruling class of Jinn known as the Afrit.
To the humans she lives among, she's just the girl working at the snack bar at the beach, navigating the fryer and her first crush. But behind closed doors, she's learning how to harness her powers and fulfill the obligations of her destiny.
Mentored by her mother and her Zar "sisters", Azra discovers she may not be quite like the rest of her circle of female Jinn . . . and that her powers could endanger them all. As Azra uncovers the darker world of becoming Jinn, she realizes when genies and wishes are involved, there's always a trick.
---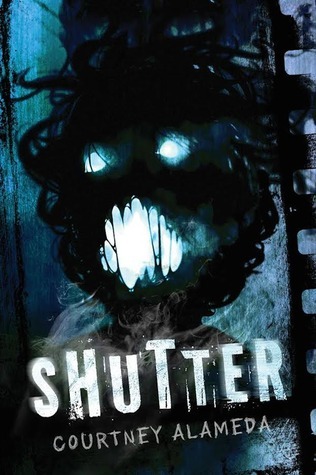 Shutter by Courtney Alameda
Published February 3rd 2015
Feiwel & Friends Imprint
Horror has a new name: introducing Courtney Alameda.
Micheline Helsing is a tetrachromat—a girl who sees the auras of the undead in a prismatic spectrum. As one of the last descendants of the Van Helsing lineage, she has trained since childhood to destroy monsters both corporeal and spiritual: the corporeal undead go down by the bullet, the spiritual undead by the lens. With an analog SLR camera as her best weapon, Micheline exorcises ghosts by capturing their spiritual energy on film. She's aided by her crew: Oliver, a techno-whiz and the boy who developed her camera's technology; Jude, who can predict death; and Ryder, the boy Micheline has known and loved forever.
When a routine ghost hunt goes awry, Micheline and the boys are infected with a curse known as a soulchain. As the ghostly chains spread through their bodies, Micheline learns that if she doesn't exorcise her entity in seven days or less, she and her friends will die. Now pursued as a renegade agent by her monster-hunting father, Leonard Helsing, she must track and destroy an entity more powerful than anything she's faced before . . . or die trying.
Lock, stock, and lens, she's in for one hell of a week.
---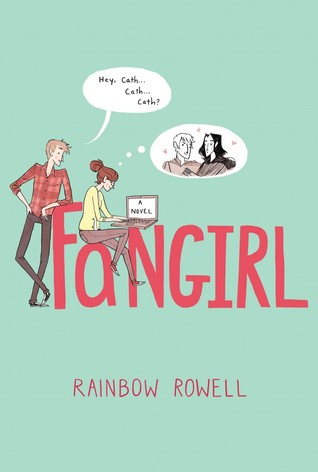 Fangirl by Rainbow Rowell
Published September 10th 2013
St. Martin's Press
From the author of the New York Times bestseller Eleanor & Park.
A coming-of-age tale of fan fiction, family and first love.
Cath is a Simon Snow fan.
Okay, the whole world is a Simon Snow fan…
But for Cath, being a fan is her life—and she's really good at it. She and her twin sister, Wren, ensconced themselves in the Simon Snow series when they were just kids; it's what got them through their mother leaving.
Reading. Rereading. Hanging out in Simon Snow forums, writing Simon Snow fan fiction, dressing up like the characters for every movie premiere.
Cath's sister has mostly grown away from fandom, but Cath can't let go. She doesn't want to.
Now that they're going to college, Wren has told Cath she doesn't want to be roommates. Cath is on her own, completely outside of her comfort zone. She's got a surly roommate with a charming, always-around boyfriend, a fiction-writing professor who thinks fan fiction is the end of the civilized world, a handsome classmate who only wants to talk about words… And she can't stop worrying about her dad, who's loving and fragile and has never really been alone.
For Cath, the question is: Can she do this?
Can she make it without Wren holding her hand? Is she ready to start living her own life? Writing her own stories?
And does she even want to move on if it means leaving Simon Snow behind?
---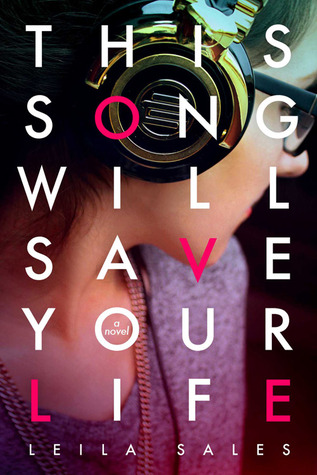 This Song Will Save Your Life by Leila Sales
Published September 17th 2013
Farrar, Straus and Giroux (BYR) Imprint
Making friends has never been Elise Dembowski's strong suit. All throughout her life, she's been the butt of every joke and the outsider in every conversation. When a final attempt at popularity fails, Elise nearly gives up. Then she stumbles upon a warehouse party where she meets Vicky, a girl in a band who accepts her; Char, a cute, yet mysterious disc jockey; Pippa, a carefree spirit from England; and most importantly, a love for DJing.
Told in a refreshingly genuine and laugh-out-loud funny voice, This Song Will Save Your Life is an exuberant novel about identity, friendship, and the power of music to bring people together.
---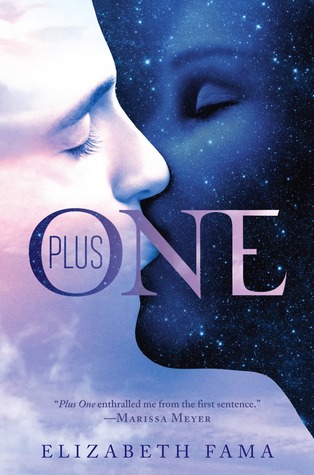 Plus One by Elizabeth Fama
Published April 8th 2014
Farrar, Straus and Giroux (BYR)
It takes guts to deliberately mutilate your hand while operating a blister-pack sealing machine, but all I had going for me was guts.
Sol Le Coeur is a Smudge—a night dweller in an America rigidly divided between people who wake, live, and work during the hours of darkness and those known as Rays who live and work during daylight. Impulsive, passionate, and brave, Sol deliberately injures herself in order to gain admission to a hospital, where she plans to kidnap her newborn niece—a Ray—in order to bring the baby to visit her dying grandfather. By violating the day-night curfew, Sol is committing a serious crime, and when the kidnap attempt goes awry it starts a chain of events that will put Sol in mortal danger, uncover a government conspiracy to manipulate the Smudge population, and throw her together with D'Arcy Benoît, the Ray medical apprentice who first treats her, then helps her outrun the authorities—and with whom she is fated to fall impossibly and irrevocably in love.
Set in a vivid alternate reality and peopled with complex, deeply human characters on both sides of the day-night divide, Plus One is a brilliantly imagined drama of individual liberty and civil rights—and a compelling, rapid-fire romantic adventure story.
---
Sekret by Lindsay Smith
Published April 1st 2014
Roaring Book Press Imprint
An empty mind is a safe mind.
Yulia knows she must hide her thoughts and control her emotions to survive in Communist Russia. But if she sometimes manipulates the black market traders by reading their thoughts when she touches their skin, so what? Anything to help her survive.
Russia's powerful spy agency, the KGB, is recruiting young people with mind-reading capabilities for their psychic espionage program. Their mission: protect the Soviet space program from American CIA spies. Why shouldn't the KGB use any means necessary to make the young psychic cooperate? Anything to beat the American capitalist scum to the moon.
Yulia is a survivor. She won't be controlled by the KGB, who want to harness her abilities for the State with no regard for her own hopes and dreams. She won't let handsome Sergei plan her life as a member of elite Soviet society, or allow brooding Valentin to consume her with his dangerous mind and even more dangerous ideas. And she certainly won't become the next victim of the powerful American spy who can scrub a brain raw—and seems to be targeting Yulia.
---
Charm & Strange by Stephanie Kuehn
Published January 11th 2013 
St. Martin's Press
When you've been kept caged in the dark, it's impossible to see the forest for the trees. It's impossible to see anything, really. Not without bars . . .
Andrew Winston Winters is at war with himself.
He's part Win, the lonely teenager exiled to a remote Vermont boarding school in the wake of a family tragedy. The guy who shuts all his classmates out, no matter the cost.
He's part Drew, the angry young boy with violent impulses that control him. The boy who spent a fateful, long-ago summer with his brother and teenage cousins, only to endure a secret so monstrous it led three children to do the unthinkable.
Over the course of one night, while stuck at a party deep in the New England woods, Andrew battles both the pain of his past and the isolation of his present.
Before the sun rises, he'll either surrender his sanity to the wild darkness inside his mind or make peace with the most elemental of truths—that choosing to live can mean so much more than not dying.
---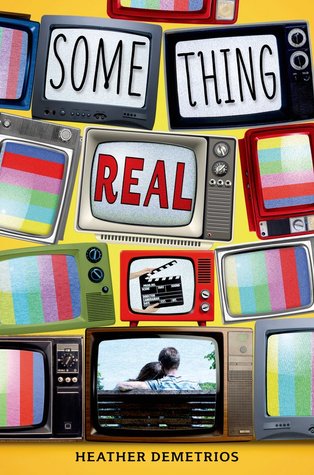 Something Real by Heather Demetrios
Published February 4th 2014
Henry Holt and Co. (BYR) Imprint
There's nothing real about reality TV.
Seventeen-year-old Bonnie™ Baker has grown up on TV—she and her twelve siblings are the stars of one-time hit reality show Baker's Dozen. Since the show's cancellation and the scandal surrounding it, Bonnie™ has tried to live a normal life, under the radar and out of the spotlight. But it's about to fall apart…because Baker's Dozen is going back on the air. Bonnie™'s mom and the show's producers won't let her quit and soon the life she has so carefully built for herself, with real friends (and maybe even a real boyfriend), is in danger of being destroyed by the show. Bonnie™ needs to do something drastic if her life is ever going to be her own—even if it means being more exposed than ever before.
Related Posts