(source)
Macmillan week is starting and we wanted to start it off with just showing you which books we love from this publisher!
---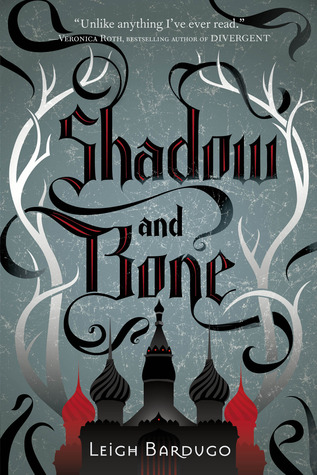 Shadow and Bone by Leigh Bardugo
Published June 5th, 2012
Henry Holt and Co. (BYR) Imprint
Surrounded by enemies, the once-great nation of Ravka has been torn in two by the Shadow Fold, a swath of near impenetrable darkness crawling with monsters who feast on human flesh. Now its fate may rest on the shoulders of one lonely refugee.
Alina Starkov has never been good at anything. But when her regiment is attacked on the Fold and her best friend is brutally injured, Alina reveals a dormant power that saves his life—a power that could be the key to setting her war-ravaged country free. Wrenched from everything she knows, Alina is whisked away to the royal court to be trained as a member of the Grisha, the magical elite led by the mysterious Darkling.
Yet nothing in this lavish world is what it seems. With darkness looming and an entire kingdom depending on her untamed power, Alina will have to confront the secrets of the Grisha . . . and the secrets of her heart.
Shadow and Bone is the first installment in Leigh Bardugo's Grisha Trilogy.
---
Monument 14 by Emmy Laybourne
Published June 5th 2012
Feiwel & Friends Imprint
Your mother hollers that you're going to miss the bus. She can see it coming down the street. You don't stop and hug her and tell her you love her. You don't thank her for being a good, kind, patient mother. Of course not-you launch yourself down the stairs and make a run for the corner.
Only, if it's the last time you'll ever see your mother, you sort of start to wish you'd stopped and did those things. Maybe even missed the bus.
But the bus was barreling down our street, so I ran.
Fourteen kids. One superstore. A million things that go wrong.
In Emmy Laybourne's action-packed debut novel, six high school kids (some popular, some not), two eighth graders (one a tech genius), and six little kids trapped together in a chain superstore build a refuge for themselves inside. While outside, a series of escalating disasters, beginning with a monster hailstorm and ending with a chemical weapons spill, seems to be tearing the world-as they know it-apart.
---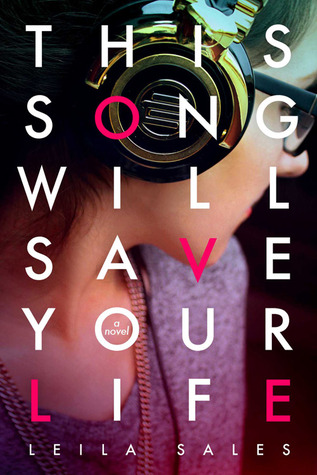 This Song Will Save Your Life by Leila Sales
Published September 17th, 2013
Farrar, Straus and Giroux (BYR)
Making friends has never been Elise Dembowski's strong suit. All throughout her life, she's been the butt of every joke and the outsider in every conversation. When a final attempt at popularity fails, Elise nearly gives up. Then she stumbles upon a warehouse party where she meets Vicky, a girl in a band who accepts her; Char, a cute, yet mysterious disc jockey; Pippa, a carefree spirit from England; and most importantly, a love for DJing.
Told in a refreshingly genuine and laugh-out-loud funny voice, This Song Will Save Your Life is an exuberant novel about identity, friendship, and the power of music to bring people together.
---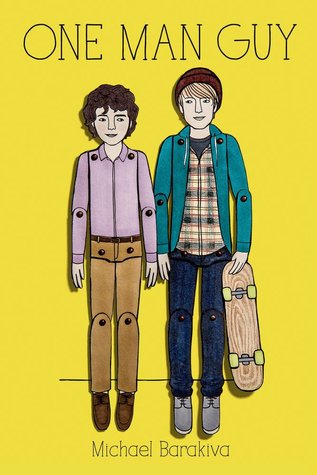 One Man Guy by Michael Barakiva
Published May 27th, 2014
Farrar, Straus and Giroux (BYR) Imprint
Alek Khederian should have guessed something was wrong when his parents took him to a restaurant. Everyone knows that Armenians never eat out. Between bouts of interrogating the waitress and criticizing the menu, Alek's parents announce that he'll be attending summer school in order to bring up his grades. Alek is sure this experience will be the perfect hellish end to his hellish freshman year of high school. He never could've predicted that he'd meet someone like Ethan.
Ethan is everything Alek wishes he were: confident, free-spirited, and irreverent. He can't believe a guy this cool wants to be his friend. And before long, it seems like Ethan wants to be more than friends. Alek has never thought about having a boyfriend—he's barely ever had a girlfriend—but maybe it's time to think again.
---
The Marbury Lens by Andrew Smith
Published November 9th, 2010
Feiwel & Friends Imprint
Sixteen-year-old Jack gets drunk and is in the wrong place at the wrong time. He is kidnapped. He escapes, narrowly. The only person he tells is his best friend, Conner. When they arrive in London as planned for summer break, a stranger hands Jack a pair of glasses. Through the lenses, he sees another world called Marbury.
There is war in Marbury. It is a desolate and murderous place where Jack is responsible for the survival of two younger boys. Conner is there, too. But he's trying to kill them.
Meanwhile, Jack is falling in love with an English girl, and afraid he's losing his mind.
Conner tells Jack it's going to be okay.
But it's not.
Andrew Smith has written his most beautiful and personal novel yet, as he explores the nightmarish outer limits of what trauma can do to our bodies and our minds.
---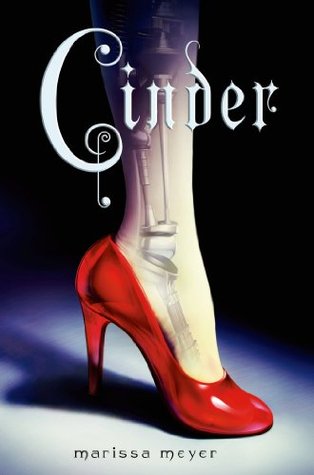 Cinder by Marissa Meyer
Published January 3rd, 2012
Feiwel & Friends Imprint
Humans and androids crowd the raucous streets of New Beijing. A deadly plague ravages the population. From space, a ruthless lunar people watch, waiting to make their move. No one knows that Earth's fate hinges on one girl.
Cinder, a gifted mechanic, is a cyborg. She's a second-class citizen with a mysterious past, reviled by her stepmother and blamed for her stepsister's illness. But when her life becomes intertwined with the handsome Prince Kai's, she suddenly finds herself at the center of an intergalactic struggle, and a forbidden attraction. Caught between duty and freedom, loyalty and betrayal, she must uncover secrets about her past in order to protect her world's future.
---
I'll Meet You There by Heather Demetrios
Published February 3rd, 2015
Henry Holt and Co. (BYR) Imprint
If seventeen-year-old Skylar Evans were a typical Creek View girl, her future would involve a double-wide trailer, a baby on her hip, and the graveyard shift at Taco Bell. But after graduation, the only thing standing between straightedge Skylar and art school are three minimum-wage months of summer. Skylar can taste the freedom—that is, until her mother loses her job and everything starts coming apart. Torn between her dreams and the people she loves, Skylar realizes everything she's ever worked for is on the line.
Nineteen-year-old Josh Mitchell had a different ticket out of Creek View: the Marines. But after his leg is blown off in Afghanistan, he returns home, a shell of the cocksure boy he used to be. What brings Skylar and Josh together is working at the Paradise—a quirky motel off California's dusty Highway 99. Despite their differences, their shared isolation turns into an unexpected friendship and soon, something deeper.
---
The Rule of Three by Eric Walters
Published January 21st, 2014
Farrar, Straus and Giroux (BYR) Imprint
One shocking afternoon, computers around the globe shut down in a viral catastrophe. At sixteen-year-old Adam Daley's high school, the problem first seems to be a typical electrical outage, until students discover that cell phones are down, municipal utilities are failing, and a few computer-free cars like Adam's are the only vehicles that function. Driving home, Adam encounters a storm tide of anger and fear as the region becomes paralyzed. Soon—as resources dwindle, crises mount, and chaos descends—he will see his suburban neighborhood band together for protection. And Adam will understand that having a police captain for a mother and a retired government spy living next door are not just the facts of his life but the keys to his survival, in The Rule of Three by Eric Walters.
---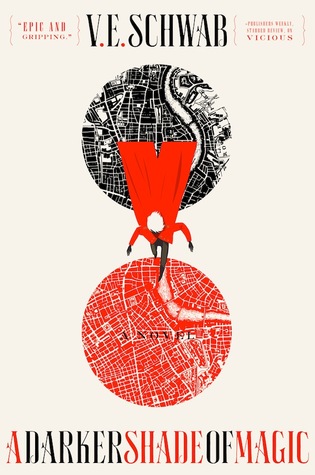 A Darker Shade of Magic by Victoria Schwab
Published February 24th, 2015
Tor Books 
Kell is one of the last Travelers—rare magicians who choose a parallel universe to visit.
Grey London is dirty, boring, lacks magic, ruled by mad King George. Red London is where life and magic are revered, and the Maresh Dynasty presides over a flourishing empire. White London is ruled by whoever has murdered their way to the throne. People fight to control magic, and the magic fights back, draining the city to its very bones. Once there was Black London—but no one speaks of that now.
Officially, Kell is the Red Traveler, personal ambassador and adopted Prince of Red London, carrying the monthly correspondences between royals of each London. Unofficially, Kell smuggles for those willing to pay for even a glimpse of a world they'll never see. This dangerous hobby sets him up for accidental treason. Fleeing into Grey London, Kell runs afoul of Delilah Bard, a cut-purse with lofty aspirations. She robs him, saves him from a dangerous enemy, then forces him to another world for her 'proper adventure'.
But perilous magic is afoot, and treachery lurks at every turn. To save all of the worlds, Kell and Lila will first need to stay alive—trickier than they hoped.
---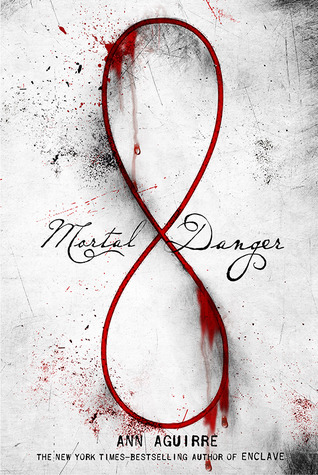 Mortal Danger by Ann Aguirre
Published August 5th, 2014
Feiwel & Friends Imprint
Revenge is a dish best served cold.
Edie Kramer has a score to settle with the beautiful people at Blackbriar Academy. Their cruelty drove her to the brink of despair, and four months ago, she couldn't imagine being strong enough to face her senior year. But thanks to a Faustian compact with the enigmatic Kian, she has the power to make the bullies pay. She's not supposed to think about Kian once the deal is done, but devastating pain burns behind his unearthly beauty, and he's impossible to forget.
In one short summer, her entire life changes, and she sweeps through Blackbriar, prepped to take the beautiful people down from the inside. A whisper here, a look there, and suddenly… bad things are happening. It's a heady rush, seeing her tormentors get what they deserve, but things that seem too good to be true usually are, and soon, the pranks and payback turns from delicious to deadly. Edie is alone in a world teeming with secrets and fiends lurking in the shadows. In this murky morass of devil's bargains, she isn't sure who—or what–she can trust. Not even her own mind…
---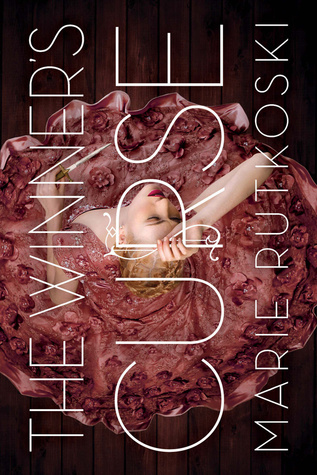 The Winner's Curse by Marie Rutkoski
Published March 4th, 2014
Farrar, Straus and Giroux Imprint
Winning what you want may cost you everything you love…
As a general's daughter in a vast empire that revels in war and enslaves those it conquers, seventeen-year-old Kestrel has two choices: she can join the military or get married. But Kestrel has other intentions.
One day, she is startled to find a kindred spirit in a young slave up for auction. Arin's eyes seem to defy everything and everyone. Following her instinct, Kestrel buys him—with unexpected consequences. It's not long before she has to hide her growing love for Arin.
But he, too, has a secret, and Kestrel quickly learns that the price she paid for a fellow human is much higher than she ever could have imagined.
Set in a richly imagined new world, The Winner's Curse by Marie Rutkoski is a story of deadly games where everything is at stake, and the gamble is whether you will keep your head or lose your heart.
---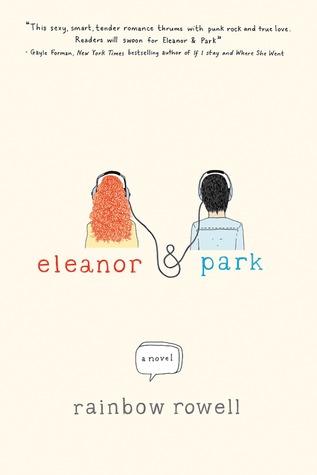 Eleanor & Park by Rainbow Rowell
Published February 26th, 203
St. Martin's Griffin
Two misfits.
One extraordinary love.
Eleanor… Red hair, wrong clothes. Standing behind him until he turns his head. Lying beside him until he wakes up. Making everyone else seem drabber and flatter and never good enough…Eleanor.
Park… He knows she'll love a song before he plays it for her. He laughs at her jokes before she ever gets to the punch line. There's a place on his chest, just below his throat, that makes her want to keep promises…Park.
Set over the course of one school year, this is the story of two star-crossed sixteen-year-olds—smart enough to know that first love almost never lasts, but brave and desperate enough to try.
---
If you haven't read these books, please reconsider! Which of these books do you also love?
Related Posts