Top Ten Tuesday is a feature hosted at The Broke and The Bookish.
Top Ten 2014 Releases We Meant to Read but Didn't Get to!
The Rule of Three by Eric Walters
One shocking afternoon, computers around the globe shut down in a viral catastrophe. At sixteen-year-old Adam Daley's high school, the problem first seems to be a typical electrical outage, until students discover that cell phones are down, municipal utilities are failing, and a few computer-free cars like Adam's are the only vehicles that function. Driving home, Adam encounters a storm tide of anger and fear as the region becomes paralyzed. Soon—as resources dwindle, crises mount, and chaos descends—he will see his suburban neighborhood band together for protection. And Adam will understand that having a police captain for a mother and a retired government spy living next door are not just the facts of his life but the keys to his survival, in The Rule of Three by Eric Walters.
Behind the Scenes by Dahlia Adler
High school senior Ally Duncan's best friend may be the Vanessa Park – star of TV's hottest new teen drama – but Ally's not interested in following in her BFF's Hollywood footsteps. In fact, the only thing Ally's ever really wanted is to go to Columbia and study abroad in Paris. But when her father's mounting medical bills threaten to stop her dream in its tracks, Ally nabs a position as Van's on-set assistant to get the cash she needs.

Spending the extra time with Van turns out to be fun, and getting to know her sexy co-star Liam is an added bonus. But when the actors' publicist arranges for Van and Liam to "date" for the tabloids just after he and Ally share their first kiss, Ally will have to decide exactly what role she's capable of playing in their world of make believe. If she can't play by Hollywood's rules, she may lose her best friend, her dream future, and her first shot at love.
 K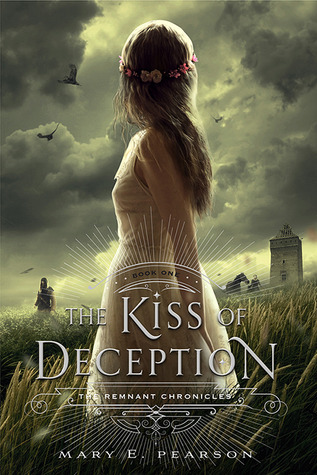 iss of Deception by Mary E. Pearson
A princess must find her place in a reborn world.

She flees on her wedding day.

She steals ancient documents from the Chancellor's secret collection.

She is pursued by bounty hunters sent by her own father.

She is Princess Lia, seventeen, First Daughter of the House of Morrighan.

The Kingdom of Morrighan is steeped in tradition and the stories of a bygone world, but some traditions Lia can't abide. Like having to marry someone she's never met to secure a political alliance.

Fed up and ready for a new life, Lia flees to a distant village on the morning of her wedding. She settles in among the common folk, intrigued when two mysterious and handsome strangers arrive—and unaware that one is the jilted prince and the other an assassin sent to kill her. Deceptions swirl and Lia finds herself on the brink of unlocking perilous secrets—secrets that may unravel her world—even as she feels herself falling in love.
Althea & Oliver by Cristina Moracho
What if you live for the moment when life goes off the rails—and then one day there's no one left to help you get it back on track?

Althea Carter and Oliver McKinley have been best friends since they were six; she's the fist-fighting instigator to his peacemaker, the artist whose vision balances his scientific bent. Now, as their junior year of high school comes to a close, Althea has begun to want something more than just best-friendship. Oliver, for his part, simply wants life to go back to normal, but when he wakes up one morning with no memory of the past three weeks, he can't deny any longer that something is seriously wrong with him. And then Althea makes the worst bad decision ever, and her relationship with Oliver is shattered. He leaves town for a clinical study in New York, resolving to repair whatever is broken in his brain, while she gets into her battered Camry and drives up the coast after him, determined to make up for what she's done.

Their journey will take them from the rooftops, keg parties, and all-ages shows of their North Carolina hometown to the pool halls, punk houses, and hospitals of New York City before they once more stand together and face their chances. Set in the DIY, mix tape, and zine culture of the mid-1990s, Cristina Moracho's whip-smart debut is an achingly real story about identity, illness, and love—and why bad decisions sometimes feel so good.
Lies We Tell Ourselves by Robin Talley
In 1959 Virginia, the lives of two girls on opposite sides of the battle for civil rights will be changed forever.

Sarah Dunbar is one of the first black students to attend the previously all-white Jefferson High School. An honors student at her old school, she is put into remedial classes, spit on and tormented daily.

Linda Hairston is the daughter of one of the town's most vocal opponents of school integration. She has been taught all her life that the races should be kept "separate but equal."

Forced to work together on a school project, Sarah and Linda must confront harsh truths about race, power and how they really feel about one another.

Boldly realistic and emotionally compelling, Lies We Tell Ourselves is a brave and stunning novel about finding truth amid the lies, and finding your voice even when others are determined to silence it.
Forbidden by Kimberley Griffiths Little
**Starred** in American Library Association BOOKLIST

In the unforgiving Mesopotamian desert where Jayden's tribe lives, betrothal celebrations abound, and tonight it is Jayden's turn to be honored. But while this union with Horeb, the son of her tribe's leader, will bring a life of riches and restore her family's position within the tribe, it will come at the price of Jayden's heart.

Then a shadowy boy from the Southern Lands appears. Handsome and mysterious, Kadesh fills Jayden's heart with a passion she never knew possible. But with Horeb's increasingly violent threats haunting Jayden's every move, she knows she must find a way to escape—or die trying.

With a forbidden romance blossoming in her heart and her family's survival on the line, Jayden must embark on a deadly journey to save the ones she loves—and find a true love for herself.

Set against the brilliant backdrop of the sprawling desert, the story of Jayden and Kadesh will leave readers absolutely breathless as they defy the odds and risk it all to be together.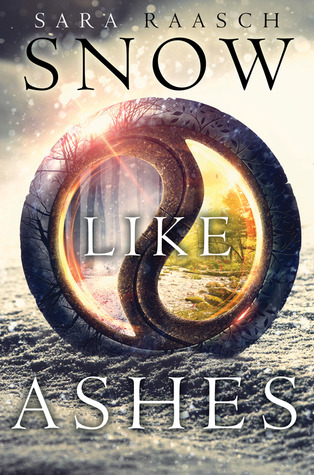 Snow Like Ashes by Sara Raasch 
A heartbroken girl. A fierce warrior. A hero in the making.

Sixteen years ago the Kingdom of Winter was conquered and its citizens enslaved, leaving them without magic or a monarch. Now, the Winterians' only hope for freedom is the eight survivors who managed to escape, and who have been waiting for the opportunity to steal back Winter's magic and rebuild the kingdom ever since.

Orphaned as an infant during Winter's defeat, Meira has lived her whole life as a refugee, raised by the Winterians' general, Sir. Training to be a warrior—and desperately in love with her best friend, and future king, Mather — she would do anything to help her kingdom rise to power again.

So when scouts discover the location of the ancient locket that can restore Winter's magic, Meira decides to go after it herself. Finally, she's scaling towers, fighting enemy soldiers, and serving her kingdom just as she's always dreamed she would. But the mission doesn't go as planned, and Meira soon finds herself thrust into a world of evil magic and dangerous politics – and ultimately comes to realize that her destiny is not, never has been, her own.
The Young Elites by Marie Lu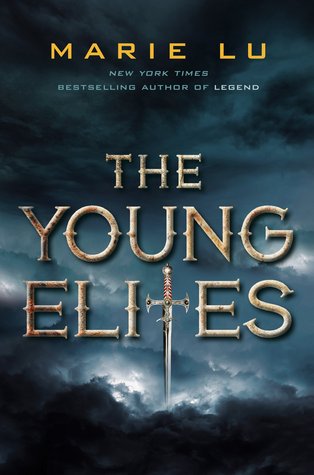 I am tired of being used, hurt, and cast aside.

Adelina Amouteru is a survivor of the blood fever. A decade ago, the deadly illness swept through her nation. Most of the infected perished, while many of the children who survived were left with strange markings. Adelina's black hair turned silver, her lashes went pale, and now she has only a jagged scar where her left eye once was. Her cruel father believes she is a malfetto, an abomination, ruining their family's good name and standing in the way of their fortune. But some of the fever's survivors are rumored to possess more than just scars—they are believed to have mysterious and powerful gifts, and though their identities remain secret, they have come to be called the Young Elites.

Teren Santoro works for the king. As Leader of the Inquisition Axis, it is his job to seek out the Young Elites, to destroy them before they destroy the nation. He believes the Young Elites to be dangerous and vengeful, but it's Teren who may possess the darkest secret of all.

Enzo Valenciano is a member of the Dagger Society. This secret sect of Young Elites seeks out others like them before the Inquisition Axis can. But when the Daggers find Adelina, they discover someone with powers like they've never seen.

Adelina wants to believe Enzo is on her side, and that Teren is the true enemy. But the lives of these three will collide in unexpected ways, as each fights a very different and personal battle. But of one thing they are all certain: Adelina has abilities that shouldn't belong in this world. A vengeful blackness in her heart. And a desire to destroy all who dare to cross her.

It is my turn to use. My turn to hurt.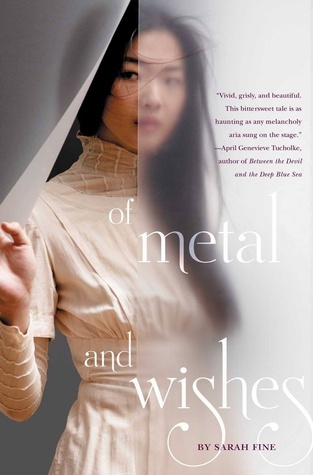 Of Metal and Wishes by Sarah Fine
There are whispers of a ghost in the slaughterhouse where sixteen-year-old Wen assists her father in his medical clinic—a ghost who grants wishes to those who need them most. When one of the Noor, men hired as cheap factory labor, humiliates Wen, she makes an impulsive wish of her own, and the Ghost grants it. Brutally.

Guilt-ridden, Wen befriends the Noor, including their outspoken leader, a young man named Melik. At the same time, she is lured by the mystery of the Ghost and learns he has been watching her … for a very long time.

As deadly accidents fuel tensions within the factory, Wen must confront her growing feelings for Melik, who is enraged at the sadistic factory bosses and the prejudice faced by his people at the hand of Wen's, and her need to appease the Ghost, who is determined to protect her against any threat—real or imagined. She must decide whom she can trust, because as her heart is torn, the factory is exploding around her … and she might go down with it.
After the End by Amy Plum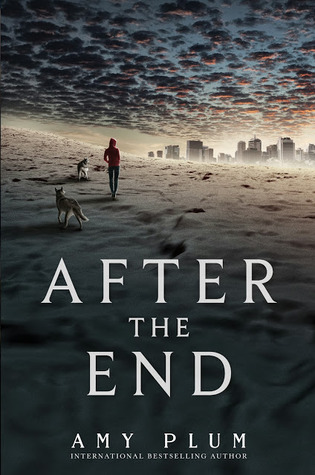 She's searching for answers to her past. They're hunting her to save their future.

World War III has left the world ravaged by nuclear radiation. A lucky few escaped to the Alaskan wilderness. They've survived for the last thirty years by living off the land, being one with nature, and hiding from whoever else might still be out there.

At least, this is what Juneau has been told her entire life.

When Juneau returns from a hunting trip to discover that everyone in her clan has vanished, she sets off to find them. Leaving the boundaries of their land for the very first time, she learns something horrifying: There never was a war. Cities were never destroyed. The world is intact. Everything was a lie.

Now Juneau is adrift in a modern-day world she never knew existed. But while she's trying to find a way to rescue her friends and family, someone else is looking for her. Someone who knows the extraordinary truth about the secrets of her past.
Related Posts