Waiting On Wednesday is a weekly meme hosted by Breaking the Spine, where we can share upcoming releases that have us excited!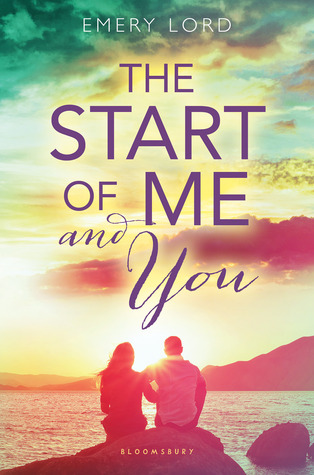 The Start of Me and You by Emery Lord
To Be Published: March 31st 2015
It's been a year since it happened—when Paige Hancock's first boyfriend died in an accident. After shutting out the world for a year, Paige is finally ready for a second chance at high school . . . and she has a plan. First: Get her old crush, Ryan Chase, to date her—the perfect way to convince everyone she's back to normal. Next: Join a club—simple, it's high school after all. But when Ryan's sweet, nerdy cousin, Max, moves to town and recruits Paige for the Quiz Bowl team (of all things!) her perfect plan is thrown for a serious loop. Will Paige be able to face her fears and finally open herself up to the life she was meant to live?

Brimming with heartfelt relationships and authentic high-school dynamics. The Start of Me and You proves that it's never too late for second chances.
Unleashed by Sophie Jordan
To Be Published: February 24th 2015
What if the worst thing you ever did was unforgivable?

Davy's world fell apart after she tested positive for Homicidal Tendency Syndrome. She was expelled from her school, dumped by her boyfriend, abandoned by friends, and shipped off to a camp that turns HTS carriers into soldiers. Davy may have escaped, but the damage has already been done. The unthinkable has happened. Now, even worse than having everyone else see her as a monster is the knowledge that they may have been right about her all along. Because Davy has killed.

On the run from government agents, Davy is rescued by Caden, the charismatic leader of an underground group of rebels. Despite Caden's assurances that the Resistance is made up of carriers like her, Davy isn't sure she can trust them. Then again, she doesn't even know if she can trust herself . . . or her growing feelings for Caden. But if she doesn't belong with Caden and his followers, is there anywhere she can call home?
So. Freaking. EXCITED!!!!
Related Posts