Top Ten Tuesday is a weekly meme hosted by  The Broke and The Bookish.
Top Ten Books We're Not Sure We Want to Read!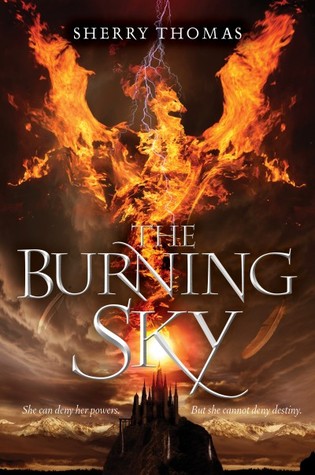 The Burning Sky by Sherry Thomas
It all began with a ruined elixir and an accidental bolt of lightning…

Iolanthe Seabourne is the greatest elemental mage of her generation—or so she's being told. The one prophesied for years to be the savior of The Realm. It is her duty and destiny to face and defeat the Bane, the greatest mage tyrant the world has ever known. A suicide task for anyone let alone a sixteen-year-old girl with no training, facing a prophecy that foretells a fiery clash to the death.

Prince Titus of Elberon has sworn to protect Iolanthe at all costs but he's also a powerful mage committed to obliterating the Bane to avenge the death of his family—even if he must sacrifice both Iolanthe and himself to achieve his goal.

But Titus makes the terrifying mistake of falling in love with the girl who should have been only a means to an end. Now, with the servants of the Bane closing in, he must choose between his mission and her life.
Just One Day by Gayle Forman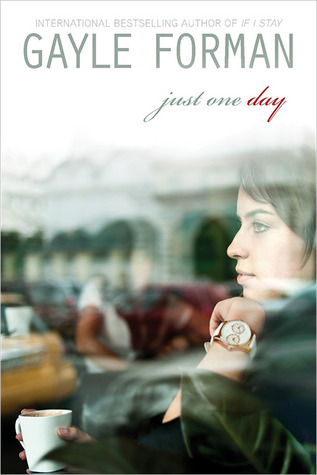 From the New York Times bestselling author of If I Stay

Allyson Healey's life is exactly like her suitcase—packed, planned, ordered. Then on the last day of her three-week post-graduation European tour, she meets Willem. A free-spirited, roving actor, Willem is everything she's not, and when he invites her to abandon her plans and come to Paris with him, Allyson says yes. This uncharacteristic decision leads to a day of risk and romance, liberation and intimacy: 24 hours that will transform Allyson's life.

A book about love, heartbreak, travel, identity, and the "accidents" of fate,Just One Day shows us how sometimes in order to get found, you first have to get lost. . . and how often the people we are seeking are much closer than we know.

The first in a sweepingly romantic duet of novels. Willem's story—Just One Year—is coming soon!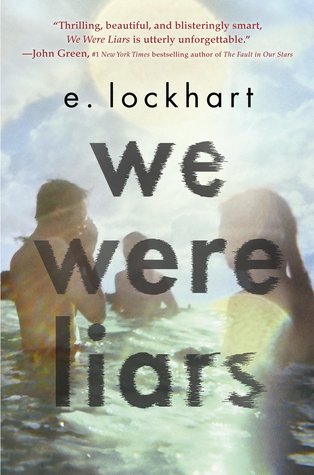 We Were Liars by E.Lockhart
A beautiful and distinguished family.
A private island.
A brilliant, damaged girl; a passionate, political boy.
A group of four friends—the Liars—whose friendship turns destructive.
A revolution. An accident. A secret.
Lies upon lies.
True love.
The truth.
 
We Were Liars is a modern, sophisticated suspense novel from National Book Award finalist and Printz Award honoree E. Lockhart. 

Read it.
And if anyone asks you how it ends, just LIE.
Vampire Academy by Richelle Mead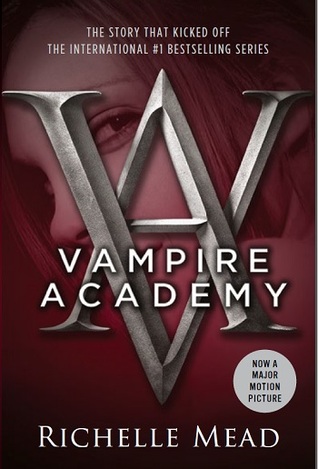 St. Vladimir's Academy isn't just any boarding school—it's a hidden place where vampires are educated in the ways of magic and half-human teens train to protect them. Rose Hathaway is a Dhampir, a bodyguard for her best friend Lissa, a Moroi Vampire Princess. They've been on the run, but now they're being dragged back to St. Vladimir's—the very place where they're most in danger. . . .

Rose and Lissa become enmeshed in forbidden romance, the Academy's ruthless social scene, and unspeakable nighttime rituals. But they must be careful lest the Strigoi—the world's fiercest and most dangerous vampires—make Lissa one of them forever.
Quentin Jacobsen has spent a lifetime loving the magnificently adventurous Margo Roth Spiegelman from afar. So when she cracks open a window and climbs back into his life – dressed like a ninja and summoning him for an ingenious campaign of revenge – he follows.

After their all-nighter ends and a new day breaks, Q arrives at school to discover that Margo, always an enigma, has now become a mystery. But Q soon learns that there are clues – and they're for him. Urged down a disconnected path, the closer Q gets, the less Q sees the girl he thought he knew.
Anna and the French Kiss by Stephanie Perkins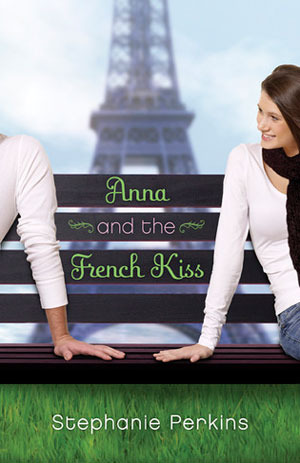 Anna is looking forward to her senior year in Atlanta, where she has a great job, a loyal best friend, and a crush on the verge of becoming more. Which is why she is less than thrilled about being shipped off to boarding school in Paris–until she meets Étienne St. Clair. Smart, charming,beautiful, Étienne has it all…including a serious girlfriend. 

But in the City of Light, wishes have a way of coming true. Will a year of romantic near-misses end with their long-awaited French kiss?
Princess by Kresley Cole
She could save the world—or destroy it.

Sixteen-year-old Evangeline "Evie" Greene leads a charmed life, until she begins experiencing horrifying hallucinations. When an apocalyptic event decimates her Louisiana hometown, Evie realizes her hallucinations were actually visions of the future—and they're still happening. Fighting for her life and desperate for answers, she must turn to her wrong-side-of-the-bayou classmate: Jack Deveaux.

But she can't do either alone.

With his mile-long rap sheet, wicked grin, and bad attitude, Jack is like no boy Evie has ever known. Even though he once scorned her and everything she represented, he agrees to protect Evie on her quest. She knows she can't totally depend on Jack. If he ever cast that wicked grin her way, could she possibly resist him?

Who can Evie trust?

As Jack and Evie race to find the source of her visions, they meet others who have gotten the same call. An ancient prophesy is being played out, and Evie is not the only one with special powers. A group of twenty-two teens has been chosen to reenact the ultimate battle between good and evil. But it's not always clear who is on which side.
Delirium by Lauren Oliver
Before scientists found the cure, people thought love was a good thing.

They didn't understand that once love — the deliria — blooms in your blood, there is no escaping its hold. Things are different now. Scientists are able to eradicate love, and the government demands that all citizens receive the cure upon turning eighteen. Lena Holoway has always looked forward to the day when she'll be cured. A life without love is a life without pain: safe, measured, predictable, and happy.

But with ninety-five days left until her treatment, Lena does the unthinkable: She falls in love.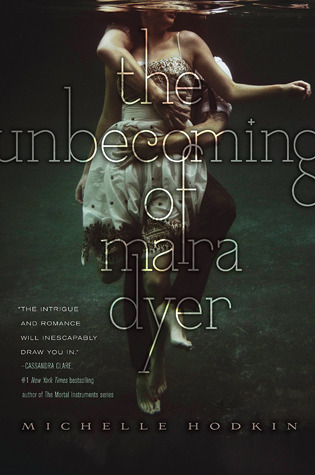 The Unbecoming of Mara Dyer by Michelle Hodkin
Mara Dyer doesn't think life can get any stranger than waking up in a hospital with no memory of how she got there.

It can.

She believes there must be more to the accident she can't remember that killed her friends and left her mysteriously unharmed.

There is.

She doesn't believe that after everything she's been through, she can fall in love.

She's wrong.
Artcile 5 by Kristen Simmons
New York, Los Angeles, and Washington, D.C., have been abandoned.

The Bill of Rights has been revoked, and replaced with the Moral Statutes.

There are no more police—instead, there are soldiers. There are no more fines for bad behavior—instead, there are arrests, trials, and maybe worse. People who get arrested usually don't come back.

Seventeen-year-old Ember Miller is old enough to remember that things weren't always this way. Living with her rebellious single mother, it's hard for her to forget that people weren't always arrested for reading the wrong books or staying out after dark. It's hard to forget that life in the United States used to be different.

Ember has perfected the art of keeping a low profile. She knows how to get the things she needs, like food stamps and hand-me-down clothes, and how to pass the random home inspections by the military. Her life is as close to peaceful as circumstances allow.

That is, until her mother is arrested for noncompliance with Article 5 of the Moral Statutes. And one of the arresting officers is none other than Chase Jennings—the only boy Ember has ever loved.
Related Posts