Hey guys, I'm SUPER EXCITED to announce an awesome event that I'm co-hosting with Stormy. In honour of the Clariel, the fourth book in the Abhorsen series written by Garth Nix, we are hosting a readalong for the rest of the series.
Abhorsen was written in the 90s by Australian author Garth Nix. The books are all companions to one another but we have decided to read them in publication order. We are reading Sabriel in June, Lirael in July and we're finishing off with Abhorsen in August!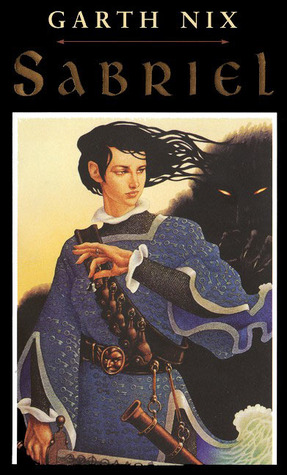 Sent to a boarding school in Ancelstierre as a young child, Sabriel has had little experience with the random power of Free Magic or the Dead who refuse to stay dead in the Old Kingdom. But during her final semester, her father, the Abhorsen, goes missing, and Sabriel knows she must enter the Old Kingdom to find him. She soon finds companions in Mogget, a cat whose aloof manner barely conceals its malevolent spirit, and Touchstone, a young Charter Mage long imprisoned by magic, now free in body but still trapped by painful memories. As the three travel deep into the Old Kingdom, threats mount on all sides. And every step brings them closer to a battle that will pit them against the true forces of life and death—and bring Sabriel face-to-face with her own destiny.

With Sabriel, the first installment in the Abhorsen trilogy, Garth Nix exploded onto the fantasy scene as a rising star, in a novel that takes readers to a world where the line between the living and the dead isn't always clear—and sometimes disappears altogether.
Want to sign up?
First: yay for wanting to sign up! But before you join the linky below, here is important information for people who sign up. Fun fact: you do not have to be a blogger to sign up! More info:
there will be giveaways!
Chats and informal talks on Twitter will be done through #ReadAbhorsen
Stormy will be putting chapter guidelines for each week but you do not have to follow them! Read at your own pace!
Sign Up Now!
Join our GoodReads group to access more information (as we put it together!) and to keep a clear schedule of everything that's going on. We will also have discussions and other awesome stuff in the group. You can also sign-up through the Linky below but I highly recommend doing both!
Hope to see you all sign up! And if you have any questions/need any clarification, write them in the comments!
Related Posts