Top Ten Tuesday is a weekly meme hosted by  The Broke and The Bookish.
This week's topic  is Top Ten Bookish Things (that aren't books) That We'd Like to Own. I'm super excited for this topic and I have a set of bookmarks that are totally applicable for this!
Top Ten Bookish Things (that aren't books) That We'd Like to Own!

Personal Library Book Embosser
Purchase Here
This awesome device (that is not pictured) basically creates a little stamp on the inside of your book that says "From the library of..". I've always wanted one ever since I saw Asti receive one for Christmas and now I would love to get one for all of my awesome books. And it would help keep track of the books I lend out to people.
 Sherlock Holmes Book Scarf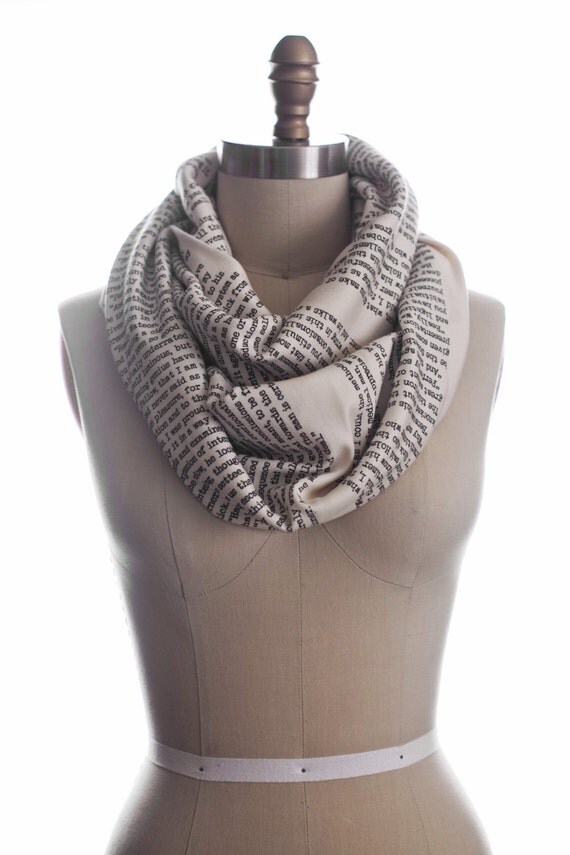 Purchase Here
This scarf is basically perfect for me. I have seen these types of scarves all over the internet and I seriously want to get myself a pair. *grabby hands*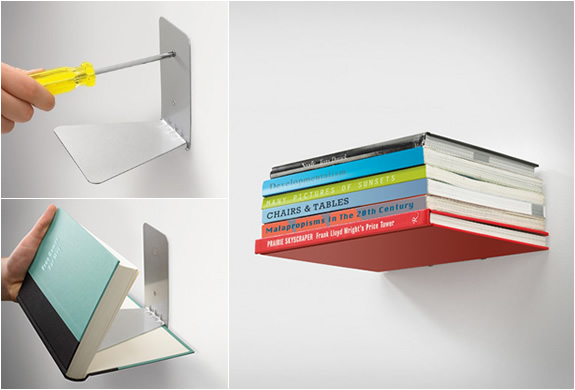 Invisible Bookshelf
Purchase Here
If I had room in my house, I'd totally get these invisible bookshelves. I saw these at my local bookstore and ever since, I've been thinking of ways to incorporate them into my room. I might have to take down some posters to get it done but still, I imagine it'd be worth it!
'Fight Evil' Messenger Bag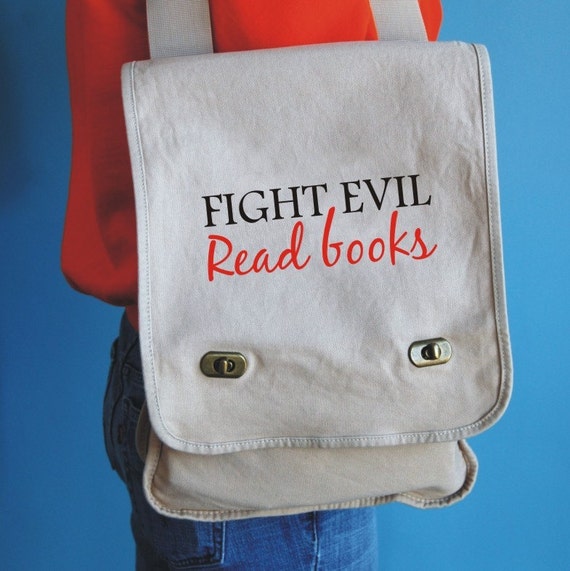 Purchase Here
I love tote bags and after books & shoes, tote bags are my obsession. I love getting tote bags or even looking through some for no apparent reason and that perfectly suits me. What I love about this bag is that while it is a messenger bag, it has the quality of a tote bag making it a dream come true.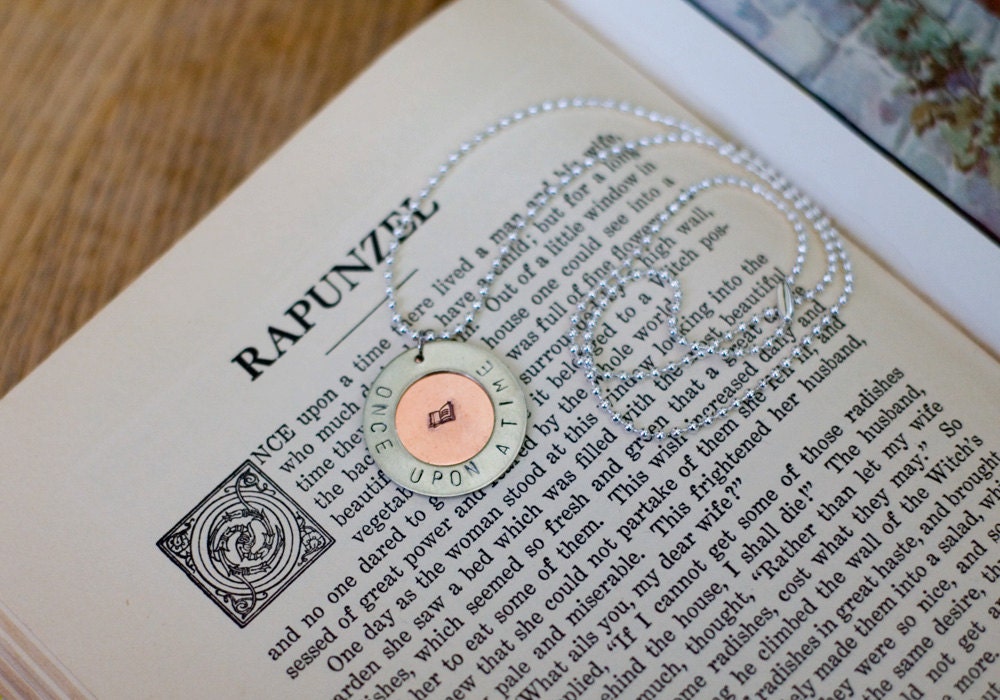 'Once Upon a Time' Necklace
Purchase Here
I love love love this necklace. I discovered the shop last year and ever since, I've wanted a necklace for myself. I'm thinking of buying it soon but I am on a book buying ban. Wait, this doesn't count as book buying. *runs to get wallet*
Octavia actually wasn't feeling this topic (which is totally normal since she just finished drafting this long-ass post) but never fear because I gave an OK list (I think…). So, do you guys like any of these items and what items should I consider adding to my list. Let me know!
Related Posts