---
Seventeen-year-old Vane Weston has no idea how he survived the category five tornado that killed his parents. And he has no idea if the beautiful, dark-haired girl who's swept through his dreams every night since the storm is real. But he hopes she is.
Seventeen-year-old Audra is a sylph, an air elemental. She walks on the wind, can translate its alluring songs, and can even coax it into a weapon with a simple string of commands. She's also a guardian—Vane's guardian—and has sworn an oath to protect Vane at all costs. Even if it means sacrificing her own life.
When a hasty mistake reveals their location to the enemy who murdered both of their families, Audra's forced to help Vane remember who he is. He has a power to claim—the secret language of the West Wind, which only he can understand. But unlocking his heritage will also unlock the memory Audra needs him to forget. And their greatest danger is not the warriors coming to destroy them—but the forbidden romance that's grown between them.
---
It is 1903, and the world is divided between light and shadow. On the side of light is a wondrous science that has transformed everyday life by harnessing magical energies to ingenious new technologies. But each advance of science has come at the expense of shadow—the traditional realm of the supernatural.
Now two ancient powers are preparing to strike back. Blood-sucking immortal Nightwalkers and their spellcasting Alchemist allies have a plan to cover the whole world in shadow. All they require is the sacrifice of a certain young woman whose past conceals a dangerous secret.
But when they come after Elle, they get more than they bargained for. This enterprising young woman, the daughter of a scientific genius, has reserves of bravery and determination that even she scarcely suspects. Now she is about to meet her match in more ways than one: a handsome yet infuriating Warlock named Hugh Marsh, whose agenda is as suspect as his charms are annoyingly irresistible.
---
Mila 2.0
 is the first book in an electrifying sci-fi thriller series about a teenage girl who discovers that she is an experiment in artificial intelligence.
Mila was never meant to learn the truth about her identity. She was a girl living with her mother in a small Minnesota town. She was supposed to forget her past —that she was built in a secret computer science lab and programmed to do things real people would never do.
Now she has no choice but to run—from the dangerous operatives who want her terminated because she knows too much and from a mysterious group that wants to capture her alive and unlock her advanced technology. However, what Mila's becoming is beyond anyone's imagination, including her own, and it just might save her life.
Mila 2.0 is Debra Driza's bold debut and the first book in a Bourne Identity–style trilogy that combines heart-pounding action with a riveting exploration of what it really means to be human. Fans of I Am Number Four will love Mila for who she is and what she longs to be—and a cliffhanger ending will leave them breathlessly awaiting the sequel.
---
Dating the Prince of Darkness has its challenges . . .
Leila's psychic abilities have been failing her, and now she isn't sure what the future holds. If that weren't enough, her lover Vlad has been acting distant. Though Leila is a mere mortal, she's also a modern woman who refuses to accept the cold shoulder treatment forever–especially from the darkly handsome vampire who still won't admit that he loves her . . .
Like choosing between eternal love and a loveless eternity . . 
Soon circumstances send Leila back to the carnival circuit, where tragedy strikes. And when she finds herself in the crosshairs of a killer who may be closer than she realizes, Leila must decide who to trust– the fiery vampire who arouses her passions like no other or the tortured knight who longs to be more than a friend? With danger stalking her every step of the way, all it takes is one wrong move to damn her for eternity . . 
---
Dante Walker is flippin' awesome, and he knows it. His good looks, killer charm, and stellar confidence has made him one of hell's best—a soul collector. His job is simple, weed through humanity and label those round rears with a big red good or bad stamp. Old Saint Nick gets the good guys, and he gets the fun ones. Bag-and-tag.
Sealing souls is nothing personal. Dante's an equal opportunity collector and doesn't want it any other way. But he'll have to adjust, because Boss Man has given him a new assignment:
Collect Charlie Cooper's soul within 10 days.
Dante doesn't know why Boss Man wants Charlie, nor does he care. This assignment means only one thing to him, and that's a permanent ticket out of hell. But after Dante meets the quirky, Nerd Alert chick he's come to collect—he realizes this assignment will test his abilities as a collector, and uncover emotions deeply buried.
---
While these are my most anticipated reads there are still a bunch of March releases that made my to be read list:
---
*With this edition of Anticipated Releases post I have a surprise.*
MY BIRTHDAY IS THIS MONTH!!











Yes! I am one of those people. Birthday's and Holidays are what I live for. Right along with chocolate, music and BOOKS! So jump up and down, scream like a girl, and most importantly throw the confetti!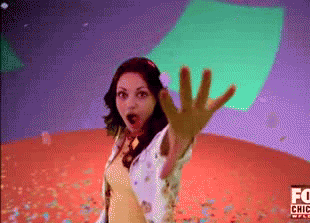 ---
*Yes I went a little overboard with the gifs but hey, you only get a birthday ONCE a year! 😉