Walking Disaster by Jamie McGuire


To be published April 16th, 2013
Beautiful Disaster told in Travis point of view.

How much is too much to love?

Travis Maddox learned two things from his mother before she died: Love hard. Fight harder.

In Walking Disaster, the life of Travis is full of fast women, underground gambling, and violence. Just when he thought he was invincible, Abby Abernathy brings him to his knees.Every story has two sides. In Jamie McGuire's New York Times bestseller Beautiful Disaster Abby had her say. Now it's time to see the story through Travis's eyes.
Please pause for massive fangirl attack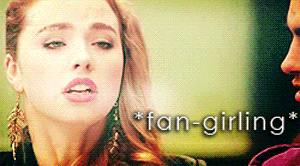 Now back to our regularly scheduled programming.
If you guessed that I am one of those "crazy about Travis" kind of girls then you my friend are a genius. When I saw this cover I instantly added it to my covergasm shelf on GR. 
 I. CANT. WAIT.
What titles are you impatiently waiting on?